An award-winning office has shared its top 10 tips and tricks for launching an agency amid market disruption.
Ayre Real Estate was crowned the New Office of the Year award at last week's REB Awards 2020. Ayre was launched in June 2020 and focuses on the apartment market in Sydney's CBD and inner-city suburbs. 
Over the past 12 months, the agency has exchanged 24 sales at a total value of over $50 million with an average sale price of $2,123,878, their highest sale being $6.4 million, with 13 record prices achieved while increasing their properties managed by 40 per cent, according to a statement.
The principal and director of Arye, Adrian Wilson, has been in the real estate game for years, having launched his first agency, Wilson Property Agents, back in 2008.
Just like back then when the GFC caused mass market disruption, Mr Wilson said the coronavirus pandemic can offer some valuable insight to those looking to launch their own agency at this time.
Here are his top 10 tips to those launching an agency in a down market:

1. Hiring the right people
"Ensure they share the same vision, goals and dedication to provide premium service," Mr Wilson said.
2. Instil a strong focus on lead generation
"[Utilise] strategic email communication program and make sure you have a functional CRM that sorts and finds data in the way you want it to."
3. Utilise the expertise of a professional social media agency
By doing so, you'll ensure you're providing quality content and market awareness.
4. Have a dedicated external public relations agency
This allows one to promote clients' properties and the agency's brand.
5. Use marketing tools with unique approaches
Mr Wilson said these should reflect your location and demographic property marketing.
6. Stand out from the crowd
"[Ensure] quality listing appraisal, agency promotional material and property marketing to stand out from the crowd," Mr Wilson said.
7. Make your presence known
"Location of office, including design, fit-out, presentation and window display [will help ensure] brand awareness and property promotion," Mr Wilson said.
8. Have a strong branding
"Having the vision and values for the brand mapped out from the start, as well as a commitment to outstanding videos, photography and copywriting, sets the agency up for success from day one," Mr Wilson noted.
9. Utilise review platforms
"[Do this] to collate supportive third-party endorsements of your business," Mr Wilson said.
10. Provide equal opportunity
"Ongoing training, coaching and education for every person in the team, not just the sales agents," Mr Wilson said.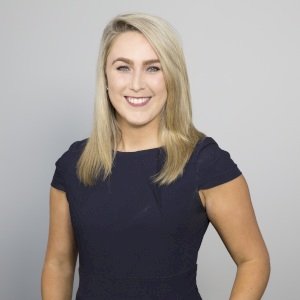 Emma Ryan is the deputy head of editorial at Momentum Media.

Emma has worked for Momentum Media since 2015, and has since been responsible for breaking some of the biggest stories in corporate Australia, including across the legal, mortgages, real estate and wealth industries. In addition, Emma has launched several additional sub-brands and events, driven by a passion to deliver quality and timely content to audiences through multiple platforms.
Email Emma on: [email protected]com.au