The mental health outlook of real estate agents has improved since the first few weeks of the pandemic when social distancing measures were put in place and real estate restrictions became a reality, according to new survey results.
The COVID-19 Business Confidence survey, commissioned by REB's sister brand MyBusiness, is an ongoing survey of a cross-section of Australian business leaders and employees conducted by research firm Momentum Intelligence.
The survey encourages participants across a range of Momentum Media's professional services brands (accounting, aviation, defence, financial services, law, mortgage and finance broking, and real estate) to take part in an online questionnaire.
Over 2,800 people responded to the survey and were weighted accordingly by industry, serving as a barometer of how businesses, and working Australians, are adapting to the changed working and social environment throughout the COVID-19 pandemic.
Analysis of the results was able to show that the state of respondent mental health has improved since the last edition of the survey.
Four in 10 real estate agents reported their mental health state as "very good" while a further 36 per cent considered their mental health to be "good".
While 20 per cent of real estate agents reported their mental health as "average", a further 4 per cent considered their mental health to currently be "poor".
This is reflective of the overall results, where approximately 70 per cent of all respondents have reported themselves as being in a "positive" mental health state.
According to the head of strategy at Momentum Intelligence, Michael Johnson, the increased anxiety that is still pervasive is attributable, in some cases, to concerns around the future and increased workloads of real estate agents and other professionals to better support their clients through this time.
But the latest results are better than what was uncovered by the first edition of the survey.
"In the last survey, taken at the height of COVID-19 in Australia, we had about one in five respondents indicating that they were in a negative mental health state," Mr Johnson said.
"We're extremely pleased to report that this has improved to now only 7 per cent feeling this way.
"We encourage everyone to check in on their friends, family and colleagues during this time to help them get through this challenging period."
REB has previously revealed that 65 per cent of respondents in the real estate industry have suffered revenue decreases as a result of the pandemic.
If you are struggling, or know someone who might be, Lifeline can provide individuals with assistance and crisis support. Help is available through their website - lifeline.org.au or by calling 13 11 14. 
ABOUT THE AUTHOR
---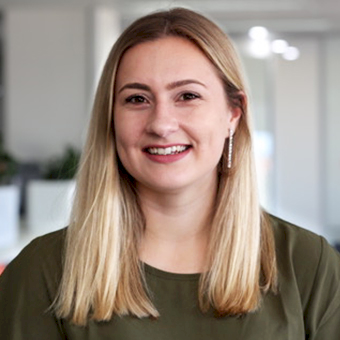 Grace is a journalist across Momentum property and investment brands. Grace joined Momentum Media in 2018, bringing with her a Bachelor of Laws and a Bachelor of Communication (Journalism) from the University of Newcastle. She's passionate about delivering easy to digest information and content relevant to her key audiences and stakeholders.