Given their connections to clients who are actively looking to purchase property, real estate agents should be more willing to work with buyer's agents, a number of industry veterans have advised.
Speaking on a recent episode of What's Making Headlines, hosts Phil Tarrant and Tom Panos were joined by special guest Paul Glossop, the founder and director of Pure Property Investment, to discuss all things property, and a simple way that real estate agents can more efficiently connect with interested buyers and sellers.
Mr Glossop said he's always amazed at "how little amount of work the majority of real estate agents want to actually do, or [their willingness to] put time aside to actually deal with larger buyer's agents who have dozens and dozens of active clients at any point of time".
From real estate heavyweight Tom Panos' point of view, "a buyer's agent is a source of buyers".
"If you're a real estate agent that wants to look after the best interests of your vendor, you should ensure that you are actually having an ongoing relationship with a buyer's agent that has influence in your marketplace," he advised.
"Because they do.
"I've got to tell you, I love dealing with buyer's agents, because it's straightforward: This is the deal — take it or leave it.
"I think what happens is, if you're a buyer, you probably don't know how to operate and act and think when you're in the arena of talking about hundreds of thousands, or millions of dollars, and having a buyer's agent there who's done that more than you have, maybe 1,000 times, just makes the whole process a lot more seamless and easy, so I love dealing with buyer's agents."
Weighing in on the topic, REB director Phil Tarrant said real estate agents can be too caught up in thinking they have to go "direct to the source" to sell property.
"Why don't you go to the middle person who is there, who has been commissioned in many ways to source property for a particular buyer?" he offered.
"They're hot property!"
But the communication with buyer's agents isn't the only way real estate agents can better foster connections and facilitate deals, according to Mr Glossop, who said real estate agents should also be actively engaged with the landlords on their rent roll to be better informed about the potential for future transactions.  
"If we talk about 30 per cent of all transactions are to investors in Australia on any given week, on any given month, any given year, the fact of the matter is, in this time, there's nothing stopping a real estate agent who has got a decent property management portfolio essentially, if their book is sitting at 100, 200, 300 landlords plus, what's stopping an agent talking to their landlords?"
He queried why real estate agents who are struggling with listings aren't talking to their landlords to say: "What are you thinking about doing with this property? Because, you know what? I might actually have a buyer for this as an investment."
Mr Glossop said his own experience as a buyer's agent sees him do "about 70 per cent or 80 per cent of our transactions with property investors as opposed to owner-occupiers".
"Right across the country, if you're running, or even if you're part of a real estate agency who's got a decent book, you've all of a sudden got access to ready-made people who, if you told them, I've got a buyer at this particular price on this particular property, you might not even need to list the property," he flagged.  
"Essentially, you can connect these two people with simple phone calls which, so often, I think is overlooked.
"You should know everything about their property anyway, because you [know] what it's rented for, you know the continuity of the tenant, you know that market, you know what they potentially paid for it, you know what profit is in it for them if they sell." This means you might even be able to figure out their future intentions.
"It's a very, very simple proposition, but, as always, starts with that phone call," the buyer's agent concluded.
ABOUT THE AUTHOR
---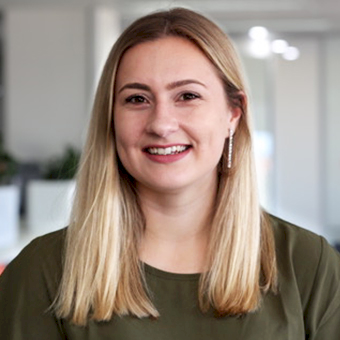 Grace is a journalist across Momentum property and investment brands. Grace joined Momentum Media in 2018, bringing with her a Bachelor of Laws and a Bachelor of Communication (Journalism) from the University of Newcastle. She's passionate about delivering easy to digest information and content relevant to her key audiences and stakeholders.