Property managers in the commercial space should expect some of the changes brought about by COVID-19 to stick around long after the pandemic's over, according to a new report.
A new publication from Moody's Investors Service, "Real Estate – Asia Pacific: Pandemic accelerates changes in consumer and worker preferences, raising social risks", has revealed a number of ways commercial spaces are changing as a result of pandemic conditions.
According to the firm, altered ways of working and shopping will have "widespread implications" for property companies — inclusive of landlords, tenants, developers and property managers.
Moody's vice-president and senior analyst Stephanie Lau said employers and retailers are adjusting their physical spaces, processes and IT in response to changing behaviours and expectations, which means that property companies must also adjust.
Here are the five main ways commercial property will see change:
1. Heightened health and safety concerns will require action
Reduced overall demand for retail and prime office space across the entire Asia-Pacific region is expected over the coming year, as concerns around the COVID-19 pandemic — and the subsequent need for social distancing — have accelerated reliance on online shopping and increased the number of people who are working from home.
According to Ms Lau, "before the pandemic, social risks such as health and safety were low for property companies".
"The pandemic has brought these risks to the fore, indirectly."
As physical spaces and processes are adjusted by employers and retailers, property companies will also be required to respond to tenant and consumer demands.
2. Retail consolidation and configurations will see reduced demand and rents
Property companies will find it difficult to raise or even maintain retail rents over the coming years, Moody's has predicted — and it's all thanks to the shift online.
This phenomenon will also reduce turnover rents — sales percentages that some retailers do pay on top of base rents.
According to the report, these factors will have a material impact on the revenue streams of a number of property companies as well as make cash flow trickier to predict.
3. Online consumption of goods and services is changing the game
Online shopping figures continue to grow, with the effect that it has accelerated the exit of several high-profile retail brands from the region.
But Moody's did point to surveys indicating consumers continue to value in-store shopping across the Asia-Pacific region, more so than global averages.
Despite the trend being expected to continue, it has meant fulfilment centres are in high demand — a positive sign for industrial and logistics property sectors.
4. Flexible work will affect office rents and lease durations
According to Moody's, office spaces are tending to go the way of retail, affected by declining rents and less rented space.
This will see revenue and cash flow predictability, again, impacted.
The report also warned that companies are beginning to seek greater flexibility in their office space. The impact? Long-tenure leases, which generate stable and recurring cash flow for landlords and building owners, look set to lose their popularity.  
5. Flexible work is here to stay — but it's not the only way
Despite the doom and gloom Moody's has forecast for commercial property, it's not all bad news.
It has countered its expectations for a move to remote work by conceding that population density, work cultures and IT will all affect the pace and degree to which employers and office property managers adapt to changing office needs.
While working from home and flexible work arrangements do look likely to become long-term norms, Moody's did flag a number of reasons why it's still worth having skin in the commercial property game: a focus on in-person connections, IT infrastructure and smaller home sizes are just three reasons why offices still represent an option.
ABOUT THE AUTHOR
---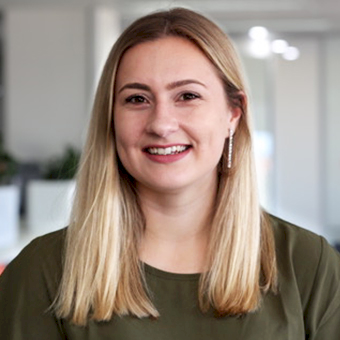 Grace is a journalist across Momentum property and investment brands. Grace joined Momentum Media in 2018, bringing with her a Bachelor of Laws and a Bachelor of Communication (Journalism) from the University of Newcastle. She's passionate about delivering easy to digest information and content relevant to her key audiences and stakeholders.

Never miss a beat with
Stay across what's happening in the Australian commercial property market by signing up to receive industry-specific news and policy alerts, agency updates, and insights from reb.
Subscribe to reb Commercial: