An Aussie fintech player is making its presence known on the real estate scene, inking two new proptech partnerships.
ASX-listed Butn, a business-to-business transactional funder has entered a partnership with CRM provider Agentbox to provide commercial agents with early access to their commissions.
Alongside the Agentbox announcement, Butn has also revealed a strategic partnership with Ready Media Group, in a bid to create "Ready-Pay" – a buy now, pay later (BNPL) solution.
Rael Ross, the co-founder and co-CEO of Butn, considers access to finance "one of the biggest challenges facing Australian businesses".
He said: "Part of our modern society is speed, accessibility and ease of use, and at Butn we believe finance should be the same."
"These partnerships signify our expertise in the real estate industry and what's needed to support the sector, particularly in a post COVID recovery, and we're excited about our future with Agentbox and Ready Media."
Butn Now, already live on the Agentbox CRM, will reportedly enable agents in over 2,000 real estate offices nationwide to access their full commissions up-front less a small fixed fee.
McGrath founder John Mcgrath, whose network uses Agentbox, acknowledges cash flow as "the major issue" facing agents looking to build larger teams.
From his perspective, "the ability to bring commissions forward will support them in growing their own endeavours and ultimately deliver better outcomes for their clients".
On the other side of the finance coin, Butn's strategic partnership with Ready Media Group will see the ButnPay product integrated into Ready Media's platform "to create Ready-Pay, a Buy Now Pay Later (BNPL) solution".
This will enable vendors of commercial property to fund the cost of their sales marketing campaign, shifting that payment towards the transaction's settlement.
Butn has stated that the Ready-Pay product will be rolled out to an average of over 60,000 monthly website users and over 2,000 active agency clients.
According to Nick Materia, founder and CEO of Ready Media Group, "Ready Media, in essence, is a business that solves old problems with modern solutions, and we see that parallel with Butn's business model, which is what consolidated our partnership".
He considered Butn's fast finance technology as "hugely complementary to our existing services suite, and we envision Ready-Pay becoming a mainstay of vendor paid marketing".
"What excites us most about Ready-Pay is the way it enables vendors to access premium marketing channels to run modern, high impact property campaigns by eliminating the issue of prohibitive up-front costs."
ABOUT THE AUTHOR
---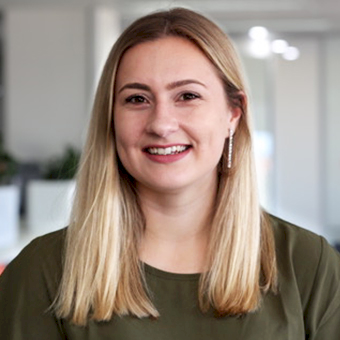 Grace is a journalist across Momentum property and investment brands. Grace joined Momentum Media in 2018, bringing with her a Bachelor of Laws and a Bachelor of Communication (Journalism) from the University of Newcastle. She's passionate about delivering easy to digest information and content relevant to her key audiences and stakeholders.

Never miss a beat with
Stay across what's happening in the Australian commercial property market by signing up to receive industry-specific news and policy alerts, agency updates, and insights from reb.
Subscribe to reb Commercial: