A new real estate agency has emerged in Maroochydore, with Raine & Horne identifying the area as a "significant growth corridor" for their commercial arm.
Raine & Horne Commercial Sunshine Coast will be steered by owners Monica and David C Smith, who network chairman Angus Raine believes "will change the sales and leasing game for SMEs in one of Australia's fastest-growing commercial regions".
Mr Smith is set to take on the role of director of sales and leasing, while Mrs Smith will oversee the business' property management and administrative operations.
The Smiths – who previously owned their own commercial office in Maroochydore until 2014 – are joined in the business by their son, Jack, who will take on a role as trainee auctioneer, while Mr Smith has also hinted that "another well-known senior commercial agent will be joining our team early next year".
While the owners' strong track record would have placed them in good stead had they gone independent, Mrs Smith said the brand awareness appeals to them, "especially as the Sunshine Coast attracts more commercial interest from down south".
"We could have opened an office under David C. Smith Commercial," she admitted, before explaining that "Raine & Horne is also a very recognisable brand with business owners and investors from the southern states. This brand awareness appeals to us."
They believe "there is renewed demand for personalised customer service in the commercial markets in this region, and we plan to lead this trend at Raine & Horne Commercial Sunshine Coast".
And with face-to-face communication firmly on the agenda, it's a way of doing business that's very familiar to Mr Smith, who commented that he still has owners and lessees come back to him that he's dealt with since the 1990s.
"Quite a few have become personal friends, we play golf and socialise, and others come back because they know I'll get the job done," he said.
Supply issues to bite in 2022
The new agency's opening coincides with Mr Smith's observation of a "significant peak" in commercial activity across the Sunshine Coast.
He has revealed that in the six weeks leading up to the middle of December, "we completed as many sales and leasing transactions under my banner as I had in the previous six months".
He's attributed the spike to the influx of 44,000 residents to the Sunshine Coast over the last 12 months.
"The local population is set to reach 500,000 by 2031, and the issue is we don't have enough commercial property stock to keep up with demand," he remarked.
"There is not one block of industrial property for sale between Noosa and Caloundra. There's some industrial stock at Baringa and some stock at Coolum. But there's not enough, which will put pressure on prices in 2022."
It's despite low-interest rates "making it more sensible for SMEs to try and buy their premises in the industrial and office sectors".
What will have an impact is Walker Corporation's $2.5 billion long-term investment into Maroochydore City Centre.
Mr Smith predicts the project – a 53-hectare greenfield site known as Sun Central – will transform not only the CBD but also the region's commercial market, bringing in 160,000 square metres of commercial and retail space and 4,000 residential apartments.
"We expect people with small businesses moving here from interstate and Brisbane will drive demand for space within Sun Central," the director said.
"It will help for us to be aligned with Raine & Horne to meet this demand."
ABOUT THE AUTHOR
---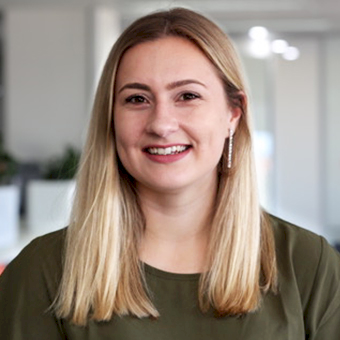 Grace is a journalist across Momentum property and investment brands. Grace joined Momentum Media in 2018, bringing with her a Bachelor of Laws and a Bachelor of Communication (Journalism) from the University of Newcastle. She's passionate about delivering easy to digest information and content relevant to her key audiences and stakeholders.

Never miss a beat with
Stay across what's happening in the Australian commercial property market by signing up to receive industry-specific news and policy alerts, agency updates, and insights from reb.
Subscribe to reb Commercial: