Against a backdrop of 3.5 per cent to 4.5 per cent gross domestic product growth, it could be another record-breaking year for investment in commercial real estate.
CBRE head of research, Pacific and ESG Asia-Pacific, Sameer Chopra has highlighted expectations that there would be another year of growth for the sector in CBRE's 2022 Pacific Market Outlook report, which anticipates a $68 billion wall of domestic capital to flow into real estate between now and 2024.
Labelling the economic backdrop for Australia and New Zealand in 2022 as "extremely strong", Mr Chopra has acknowledged how the potential for GDP growth and the continued drop of unemployment rates from current historic lows will likely fuel top-line growth at many companies – through hiring and upgrading space requirements.  
According to the report, S&P 500 companies are expected to post +8 per cent revenue growth over the coming year, following on from the +16 per cent posted in 2021. It's this growth that CBRE sees as set to support significant expansion activity – especially for multinational occupiers.  
What's more, the restarting of immigration in Australia, which has so far been focused on returning citizens and skilled migrants, should also provide "modest support" to the sector in the years ahead.
As the head of research has flagged, an influx of 490,000 migrants to Australia by 2024 could fuel demand for an additional 900,000 square metres of office space alongside 2.2 million square metres of industrial space – without even mentioning the 200,000 dwellings and $6.7 billion worth of retail spend that could be generated.
Border openings will also likely bolster investment volumes, which CBRE's research team expects will be around 10 per cent higher for 2022. This comes off the back of a $50 billion transaction volume record for the region achieved in 2021.
According to the team, foreign investment will only accelerate through the next 12 months, thanks to the opening of international borders. They explained that "many investors without a team in Australia or strong links to a local partnership have largely been inactive throughout the pandemic".
Closer to home, the report has flagged the potential for $68 billion worth of inflows between now and 2024.
This comes from CBRE's expectation that superfunds will once again invest in property off the back of capital growth. While Australian superfunds do own $167 billion worth of property assets at present, the average allocation of these funds to real estate has dropped to 7.7 per cent – much lower than the long-term average of 8.2 per cent.
The report's authors outlined this trend is likely to reverse – thanks to the 0.5 per cent increase in the super guarantee that kicked off in July 2021, with further 0.5 per cent increases to occur annually through to 2025.
While some of this growth may simply occur through capital value appreciation, the report said "significant capital will also need to be deployed across the major sectors to make up the short fall" – which in itself is set to be "a significant driver of transaction activity across the region".  
ABOUT THE AUTHOR
---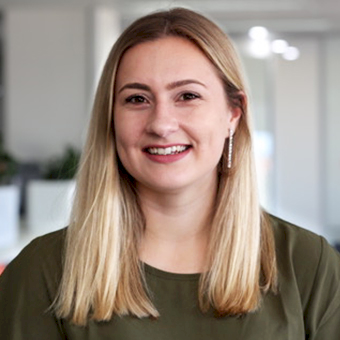 Grace is a journalist across Momentum property and investment brands. Grace joined Momentum Media in 2018, bringing with her a Bachelor of Laws and a Bachelor of Communication (Journalism) from the University of Newcastle. She's passionate about delivering easy to digest information and content relevant to her key audiences and stakeholders.

Never miss a beat with
Stay across what's happening in the Australian commercial property market by signing up to receive industry-specific news and policy alerts, agency updates, and insights from reb.
Subscribe to reb Commercial: