A Gold Coast operator has revealed just how valuable the due diligence process can be. 
In conversation with REB, Kollosche Commercial's Adam Grbcic has highlighted how he sees comprehensive due diligence as a key point of difference for clients of the business he owns with father Tony.  
When asked whether commercial agents generally do enough to ensure that buyers are going into transactions with their eyes open, he responded: "On many occasions they don't.
"Unfortunately, there are many agents that themselves do not understand the risks and metrics of specialised commercial assets." 
Touting the belief that agents should have a thorough understanding of the asset class with which they are working, it's one of the reasons why his Gold Coast agency takes such a "comprehensive approach to due diligence".
And it's this emphasis on due diligence that has led to the creation of "due diligence packs", which Mr Grbcic sees as a key difference between Kollosche Commercial and its competitors.
These packs comprise "all necessary documents and items needed to assess the asset and make an informed decision".
"Buyers want as much information as possible before purchasing property so they can make informed decisions," he advised.
According to the agent, these packs are usually given out "when the buyer has been qualified in terms of their capacity to purchase and once determined they are actively seeking an opportunity".
While Mr Grbcic sees the packs as a valuable aspect of their service offering, he concedes that they take a "huge amount of effort" to put together – as well as to ensure the information contained is qualified and up-to-date.
"Ensuring that the sales and leasing evidence is current and relevant is a time-consuming process," he expressed.
"We would spend between 10 to 15 hours collating and preparing these documents each campaign."
But it appears that the toil is worth it. Not only does the practice ensure that the group conducts high-level due diligence, but Mr Grbcic has highlighted that typically, "this results in both a contract and offer which comprises fewer terms, but also can result in a higher purchase price as the purchaser can make an informed decision without relying on false assumptions".
The provision of "qualified and up-to-date information" also means it "helps to avoid situations where buyers sign conditional contracts that fall over because they haven't fully understood what they are buying into".
So, what goes into a due diligence pack?
While requirements vary depending on the property type, Mr Grbcic has shared a number of items that would go into a due diligence pack for potential purchasers.
On a general level, these packs contain lists of comparable property sales, which he listed as demonstrating recent rates ($/m2 for buildings and land), recent sales (which assist with determining a market-related yield), and recent leasing evidence.
According to Mr Grbcic, the recent leasing evidence "assists with determining the market rental and whether there is rental upside in the passing rentals".
For commercial properties, the business owner shared that a due diligence pack would also normally contain all lease documentation (including lease amendments, extensions and incentive deeds), physical copies of outgoings (including rates, water, insurance, body corporate, recent land assessment, invoices for maintenance), contractor agreements (including property management, cleaning and any contractors), as well as survey plans, tenancy plans (which confirm true net lettable areas), copied of approved usage approvals, and town planning advice.
When it comes to development sites, the agent revealed that he would include survey plan copies, recent and current town planning reports (to demonstrate the highest and best use for the land), professional reports where relevant, current and past development approvals, quotes for demolition of existing premises, and recent and arm's length construction costs if there is a BA.
ABOUT THE AUTHOR
---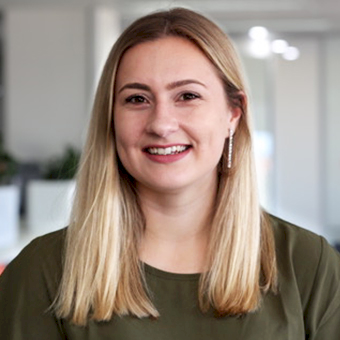 Grace is a journalist across Momentum property and investment brands. Grace joined Momentum Media in 2018, bringing with her a Bachelor of Laws and a Bachelor of Communication (Journalism) from the University of Newcastle. She's passionate about delivering easy to digest information and content relevant to her key audiences and stakeholders.

Never miss a beat with
Stay across what's happening in the Australian commercial property market by signing up to receive industry-specific news and policy alerts, agency updates, and insights from reb.
Subscribe to reb Commercial: