The alignment of two major players in the commercial lease lending space could change the game for Australia's $7 billion commercial lease market.
Assetinsure is taking a strategic 25 per cent equity stake in eGuarantee – the exclusive distributor of Assetinsure's commercial Leasebonds across Australasia.
According to a statement revealing the ownership change, it's "a significant endorsement of the disruptive potential of Leasebonds".
Leasebonds – a digitised, non-collaterised alternative to bank guarantees, are traditionally used to secure commercial leases – and are popular across North America and Europe.
Assetinsure/eGuarantee Leasebond's Australia and New Zealand solution was the first to come into the domestic market early last year.
According to the companies, if Leasebonds were to be adopted across the property industry, it could unlock "more than $7 billion in capital held by banks on behalf of commercial tenants as security over commercial leases".
Cedric Fuchs is the co-founder and executive chair of eGuarantee – and a co-founder of Charter Hall – and sees Assetinsure's investment as a "powerful endorsement of eGuarantee's digital platform and Leasebond distribution capabilities by a leading industry participant".
"Assetinsure shares our vision for the potential to disrupt what is currently an antiquated, inefficient and costly lease guarantee system in Australia," he said.
From his perspective: "Leasebonds are a no-brainer for the commercial property market, providing enormous benefits to tenants, landlords and intermediaries alike. We look forward to partnering with Assetinsure to make them standard in the Australian property market."
Chief executive of Asssetinsure Martin McConnell sees Leasebonds as rapidly gaining acceptance in the national market.
"We see enormous potential for Leasebonds in Australia and New Zealand – the market is eager for something that replaces and unlocks the capital tied up in bank guarantees," he commented.
"Locking away more than $7 billion of working capital just to secure commercial leases makes no sense when there is an alternative available that does not require collateral."
Shaun Sergay, CEO and co-founder of eGuarantee, said that while Leasebonds are common overseas, they "knew it would take time to win market acceptance".
"But we have been surprised at how quickly initial hesitancy among landlords and tenants has fallen away.
"We have also seen growing support from key property market intermediaries such as leasing agents, brokers and tenant representatives, who see the benefits of Leasebonds to their clients," he continued.
"Assetinsure's strategic investment in eGuarantee is a clear sign of their confidence in our business model and the potential for Leasebonds in Australasia. The investment will allow us to invest in the eGuarantee platform for Leasebonds while exploring adjacent products and services in the future," Mr Sergay concluded.
ABOUT THE AUTHOR
---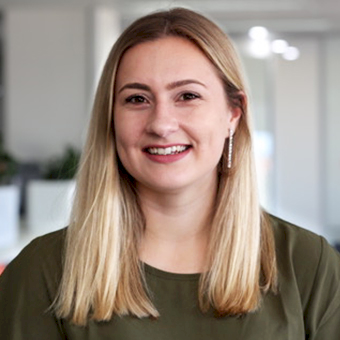 Grace is a journalist across Momentum property and investment brands. Grace joined Momentum Media in 2018, bringing with her a Bachelor of Laws and a Bachelor of Communication (Journalism) from the University of Newcastle. She's passionate about delivering easy to digest information and content relevant to her key audiences and stakeholders.

Never miss a beat with
Stay across what's happening in the Australian commercial property market by signing up to receive industry-specific news and policy alerts, agency updates, and insights from reb.
Subscribe to reb Commercial: