Tasmania's Department of Justice has opened up the floor for community discussion around a planned overhaul to its retail leasing laws.
The Tasmanian government has revealed it is seeking input on the Retail Leases Bill 2022, which is set to replace the existing Fair Trading (Code of Practice for Retail Tenancies) Regulations 1998, which are due to be repealed on 1 January 2023.
Acknowledging the current regulations as outdated and "not having kept pace with modern business or leasing practices", the community consultation period follows the review of retail lease regulations which took place in 2019, which ultimately resulted in the writing of the new Retail Leases Bill 2022.
According to the bill, the object of the new legislation is "to facilitate the certainty and fairness of retail premises leasing arrangements between landlords and tenants".
Set to apply to all retail leases entered into after the commencement of the bill, the new legislation includes specific provisions related to retail premises within shopping centres but does exclude leases with a lettable area of more than 1,000 square metres or retail leases for terms of less than six months where there is no right for the tenant to extend a lease.
The bill will also provide mechanisms to resolve disputes that relate to retail leases, with the director of Consumer Affairs and Trading to be provided with special functions and powers relating to retail lease matters, including to investigate infringements and take appropriate actions to ensure the bill is enforced.
The community consultation will remain open until 30 April 2022.
The draft Retail Leases Bill 2022 can be found here.
The latest from the Tasmanian government signifies a shift away from leasing legislation in years gone by, with the issue also being raised in NSW.
Just last year, the Real Estate Institute of NSW provided a submission to the Office of the NSW Small Business Commissioner, which proposed the introduction of a standard retail lease and a move away from the Retail Leases Act 1994.
At the time, REINSW chief executive Tim McKibbin had noted that ultimately, a government-prescribed retail lease agreement would "help landlords and retail tenants avoid waiting months for leases to emerge from an unnecessarily long and costly legal process".
"Just as a standard residential lease, once signed, enables the tenants to move into a property quickly, a standard retail lease will allow retail tenants to get to work in a more timely manner," he had stated.
It was also highlighted that a standard retail lease would enhance dispute resolution in the state, as there would be no need for the NSW Civil and Administrative Tribunal to labour over the precise interpretation and application of disputed clauses.
ABOUT THE AUTHOR
---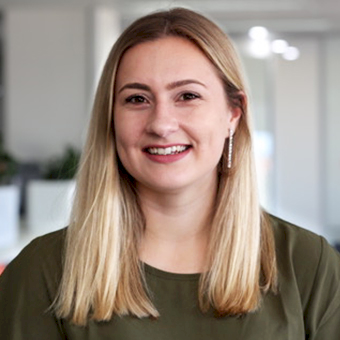 Grace is a journalist across Momentum property and investment brands. Grace joined Momentum Media in 2018, bringing with her a Bachelor of Laws and a Bachelor of Communication (Journalism) from the University of Newcastle. She's passionate about delivering easy to digest information and content relevant to her key audiences and stakeholders.

Never miss a beat with
Stay across what's happening in the Australian commercial property market by signing up to receive industry-specific news and policy alerts, agency updates, and insights from reb.
Subscribe to reb Commercial: