When buying and selling pubs, "you should always leave something for the next bloke", according to this publican-turned-agent.  
With 45 years of hospitality experience under his belt, Charlie Fenton has seen a few hotels and motels in his time.
"I started out in the hotel industry in November 1977 at The Lord Dudley Hotel, Paddington and sold the last hotel I owned in 2017, having owned at least 10," he shared.
A brief interlude saw him take on the general manager role at a golf course and give "several cracks at politics" before he moved into the world of hotel brokering, now operating under the RE/MAX Xtra brand with ex-schoolmate and broker-owner Morris Short.
Mr Fenton is somewhat of an expert in the space, having even authored a handbook on the topic, The Publican's Mate, which he has explained as outlining "how to run a hotel 101".
It's this knowledge that stands the publican in good stead as a real estate agent.
A self-professed "specialist in knowing the game", Mr Fenton says his skills include knowing how to fix up a place for a seller: "For example, you should always leave something for the next bloke."
Rather than just being an "agent of sales", Mr Fenton acknowledges the need for a pub to be the centre of its community – and the role he can play in ensuring this can take place.
While acknowledging that running a profitable hotel business can be hard work, he is frustrated when pubs are forced to close because of the impact it then has on the local community.
"Look at West Wyong. It used to have nine pubs and maybe there will be three left by the end of this year. That's very sad," he said.
On the other hand, when pubs change hands and end up with buyers who have a good business operation, it can be a complete game changer.
"Take Willow Tree Hotel, for instance. Willow Tree is a small town in rural NSW, halfway between Scone and Tamworth, with a population of just 308. When Sydney businessman Charles Hanna moved to Willow Tree, the town pub was run down. He stepped in to help pay the bills just to keep the doors open, and then he bought it. Willow Tree Inn stayed open through a five-month renovation then officially reopened in November 2011, barely recognisable from its former self," Mr Fenton shared.
"The pub was very successful, it 'made' the town, and more businesses opened," he continued, before exclaiming that "now it's often hard to find a parking spot in the town's main street!"
That kind of business success is inspiring Mr Fenton's vision to one day establish a "pub school" of sorts; a place where a buyer can be trained into ownership and could mean that "someone doesn't have to spend the money until they know what they are getting into".
Over the years, he's seen "too many coming to hotel ownership without the skills they needed – or [having] been at it for such a long time that they were overlooking the basics".
It's the perfect time – not only is it a hot market for sellers if they have had a good business operation, but it's also a good time to buy – especially with country pubs currently proving popular and attractive investments for city buyers.
"You can do a lot with a $1 million budget that will get you a hotel in great condition," he remarked, though if you are looking at setting up poker machines, you need a minimum of six at $500,00-plus each.
"Around $500k will buy you a good country town pub BUT you have to make it work as a business." 
ABOUT THE AUTHOR
---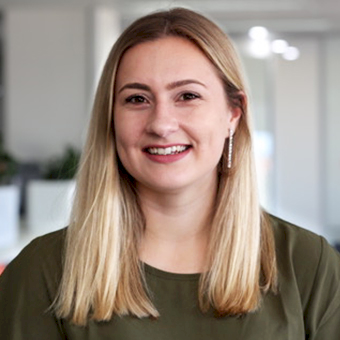 Grace is a journalist across Momentum property and investment brands. Grace joined Momentum Media in 2018, bringing with her a Bachelor of Laws and a Bachelor of Communication (Journalism) from the University of Newcastle. She's passionate about delivering easy to digest information and content relevant to her key audiences and stakeholders.

Never miss a beat with
Stay across what's happening in the Australian commercial property market by signing up to receive industry-specific news and policy alerts, agency updates, and insights from reb.
Subscribe to reb Commercial: