High-profile company collapses are set to leave a lasting impression on Australia's construction and development sector, according to a new white paper.
CreditorWatch is behind the paper titled Cracks in the Foundation, which has warned of the increasing likelihood of a domino-effect collapse of the broader industry.
It highlights that 2022 has already seen the demise of a number of builders, which kicked off with the voluntary administration of Probuild, followed by ADB Group, Privium Home, Condev and Next Construction.
According to the white paper, "these failures were caused by an unfortunate storm of staff shortages, supply chain disruptions, cost blow-outs as inflation surges globally, and the gradual removal of COVID-19 government stimulus packages".
"Adding to these were inherent industry issues such as payment structures that disadvantage subcontractors, often operating on razor-thin profit margins," they continued.
On that point, Open Analytics chief executive James O'Donnell said: "The industry specific challenges of late payment times is of particular concern for SME subcontractors and suppliers, which are looking to deal with builders that pay promptly, an increasingly difficult task with approximately 12 per cent of construction companies averaging more than 60 days in payment arrears.
"This blowout in repayment times is far greater than any other sector, representing the almost normalisation of late payments and razor thin margins in the industry."
Reflecting on the "big-name failures" of late, Mr O'Donnell said that "cost pressures and compressed margins don't appear to be going away soon, so expect more insolvencies in this sector over the next 12 months".
"All the key indicators, such as insolvencies and payments behaviour, point to some tough times ahead," he said.
Acknowledging current market conditions, CreditorWatch chief economist Anneke Thompson warned that "a crisis in the construction industry has the potential to flow through to wider industries".
Indicating that the importance of the sector to the economy cannot be limited to the physical build itself, but must be linked to the ongoing financial benefit the end-product provides, she expressed: "Failure to build enough hospitals, schools, roads and houses now because the industry is in crisis, will damage employment and economic growth years into the future."
Highlighting that tension is coming from rising costs on both the demand and supply sides, she's also noted that RBA rate rises are set to "create additional pain" for the sector.
"The irony for the construction sector is that these cost pressures on tender prices are only going to be exacerbated by rising bank funding rates," she said, since all developers are exposed in one way or another to bank lending rates.
With banks also placing an additional risk premium on the sector, the chief economist expects "there to be further disruption in the sector".
ABOUT THE AUTHOR
---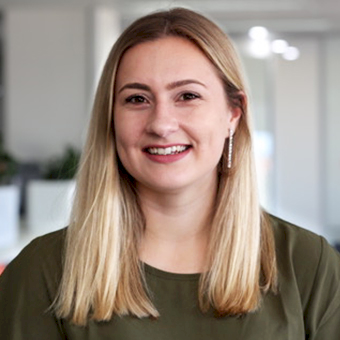 Grace is a journalist across Momentum property and investment brands. Grace joined Momentum Media in 2018, bringing with her a Bachelor of Laws and a Bachelor of Communication (Journalism) from the University of Newcastle. She's passionate about delivering easy to digest information and content relevant to her key audiences and stakeholders.

Never miss a beat with
Stay across what's happening in the Australian commercial property market by signing up to receive industry-specific news and policy alerts, agency updates, and insights from reb.
Subscribe to reb Commercial: