The head of research at a major network has noted the strength of Australia's commercial markets in a new report, and he's praised industrial property as leading the charge.
In a special report from the network, Opportunities in a Changing World, LJ Hooker Group's Mathew Tiller has highlighted resilience across a number of sectors on the commercial scene, especially given the uncertainty of the past two years, but considered warehouses and factories as having provided owners with the greatest "hedge" against upheaval.
He's expecting further growth across the industrial market, with growth tipped to continue through 2022, even though warehouses and factories have often been considered "the least visible and glamorous of property sectors".
According to the researcher, some of the growth is due to businesses looking to improve supply chain processes by expanding their footprints, as well as stemming from the fact that "Australians will continue to ramp-up their online spending, which will drive demand and investment in this sector".
He shared that both "amidst and post-COVID, we've seen transport and logistics operators, construction and pharmaceutical manufacturers and businesses boosting domestic inventory to safeguard against supply chain disruptions.
"And against the backdrop of global uncertainty, we expect that to continue over the year."
Honing in on Sydney, Opportunities in a Changing World noted that central and outer west warehouse incentives are currently standing around 10 per cent – but with the city currently reporting a vacancy of around 1 per cent, the network expects incentives will likely "reach single-figure lows by mid-year".
Investment activity will be further stemmed on by the fact that income across industrial portfolios is rising faster than any other asset class", which Mr Tiller considered as further positive news for the sector.
It means that "the warehouse market continues to be targeted by owner-occupiers capitalising on low interest rates and funds that recognise the fundamental stability of the sector".
This unprecedented demand has also meant that the industrial yield premium over bonds is narrowing, but Mr Tiller said it doesn't appear to be an issue for investors, since there's "a large volume of funds looking to enter the sector still".
And even when investor yields have run their course, Mr Tiller still sees plenty of reason for optimism in the sector.
"It looks like rental growth will step in beyond 2022 as a key ingredient, helping industrial property maintain its position as a relatively attractive investment proposition over the medium term," he concluded.
ABOUT THE AUTHOR
---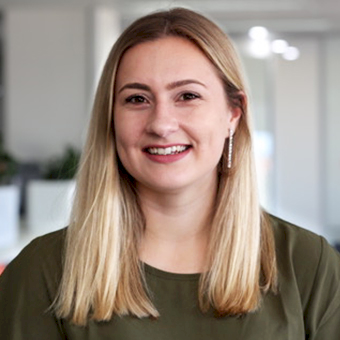 Grace is a journalist across Momentum property and investment brands. Grace joined Momentum Media in 2018, bringing with her a Bachelor of Laws and a Bachelor of Communication (Journalism) from the University of Newcastle. She's passionate about delivering easy to digest information and content relevant to her key audiences and stakeholders.

Never miss a beat with
Stay across what's happening in the Australian commercial property market by signing up to receive industry-specific news and policy alerts, agency updates, and insights from reb.
Subscribe to reb Commercial: