A new commercial property scheme is aiming to eliminate some of the estimated 30,000 tonnes of office furniture that ends up in landfills each and every year.
Real estate investment company ISPT is behind the Sustainable Furniture Scheme – an initiative that is already set to rehome more than 15,200 pieces of furniture, 42,000 square metres of ceiling tiles, 173 white goods and 1,000 blinds.
The first project comes courtesy of the recently vacated 500 Bourke Street building in Melbourne's central business, which ISPT general manager Alicia Maynard said would create a blueprint for how the issue can be addressed at scale.
"We had a number of commercial and retail tenants vacate the 36-floor office tower in October 2021, while the building, originally constructed in 1977, undergoes complete transformation for adaptive use," she shared.
Acknowledging that any change in tenancy or fit-out brings the potential for waste, Ms Maynard said their mission is now to rethink waste, "from a problem to a resource".
With at least 85 per cent of items already committed for reuse, and having secured a $200,000 sale price for the items from 500 Bourke Street, the items will be onsold through a partnership with Melbourne-based Sustainable Office Solutions, an enterprise that removes and resells second-hand office furniture.
According to ISPT, it's "one of the largest ever physical releases of items from tenanted premises in Australia".

Ms Maynard added that the company is "turning what could otherwise be a cost and a source of waste into a shared-value partnership with our community".
"The Sustainable Furniture Scheme demonstrates a full triple bottom line approach to creating better futures, today; with funds donated to The Property Industry Foundation for social impact, environmental benefits through diverting waste from landfill and economic benefits through transforming would-be waste into value, supporting a closed loop economy," she said.
In addition to committing to the reuse of office furniture, ISPT is also donating $200,000 to The Property Industry Foundation's Furniture Fund, which is being used to build a home for displaced youth in Victoria's Shepparton.
She added that the initiative does not just mark an investment in property: "We're building better and more sustainable futures for our investors, customers and communities.
"It is responsible, sustainable and commercially viable – and a model for others of what it is possible to achieve by investing in sustainable futures."

National Australia Bank (NAB), as one of the outgoing tenants of 500 Bourke Street, has been one of the participants in the Sustainable Furniture Scheme.
Quentin Boyes, executive enterprise operations, National Australia Bank (NAB), acknowledged that "relocating offices is a huge endeavour for any business and can often create a large amount of waste".
Highlighting the potential to reduce waste through rehoming of the items, he also lauded the "positive community impact" of the project in other avenues.
ABOUT THE AUTHOR
---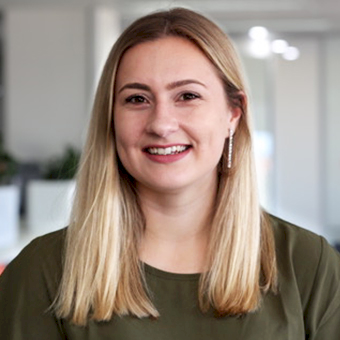 Grace is a journalist across Momentum property and investment brands. Grace joined Momentum Media in 2018, bringing with her a Bachelor of Laws and a Bachelor of Communication (Journalism) from the University of Newcastle. She's passionate about delivering easy to digest information and content relevant to her key audiences and stakeholders.

Never miss a beat with
Stay across what's happening in the Australian commercial property market by signing up to receive industry-specific news and policy alerts, agency updates, and insights from reb.
Subscribe to reb Commercial: