In further good news for the office sector, new analysis has revealed that almost three-quarters of tenants relocating across major city central business districts are spending more money on their new premises.
A new brief from CBRE's Sameer Chopra, CBRE head of research, Pacific and ESG Asia-Pacific region, and Tom Broderick, director, office and capital markets research, has highlighted a clear trend of tenants looking to upgrade their premises since early 2021.
According to analysis, nearly three-quarters of office relocation decisions in major city CBDs "have involved premises which commanded the same or higher market rents".
On average, tenants are spending more than 10 per cent more on their new premises (+10.4 per cent per $/sqm) than they would have had they simply stayed put in their previous location.  
While rental price is generally a driving factor in tenant decision making, Mr Chopra and Mr Broderick said other factors are now taking precedence when it comes to location choice.
They reported that "re-locations allow occupiers to move physically closer to their end customers. It allows them to re-configure workplace design to attract and retain talent and also match ESG ambitions with energy and wellness offerings in the new premises."
They also cited the improving financial help of certain groups over the past 12 months as enabling companies and businesses to take advantage of opportunities on offer.
So, what kind of tenant is most likely to upgrade their space?
Based on the analysis, the phenomenon of premium rentals is evident across every sector, but one particular sector did show significant upside, much to the surprise of Mr Chopra and Mr Broderick.
Design and engineering boasted a 13 per cent share of a total 138 relocations across major CBD locations over 2021-22, which the duo labelled as "not insignificant".
They also were heavily weighted to "trading-up", with this sector paying a 35 per cent rental premium for new locations, on average.
Within the finance space, investment and wealth advisory firms also appear to have fared well, dominating trade-ups over the past year over their bank and insurer counterparts.
The findings follow the release of the Property Council of Australia's Office Occupancy survey earlier this month, which had shown a "considerable increase in the number of workers who returned to the office".
At that time, Property Council chief executive Ken Morrison had said that more individuals and workplaces were "embracing the benefits of face-to-face connection and the CBDs are regaining much of their vibrancy".
ABOUT THE AUTHOR
---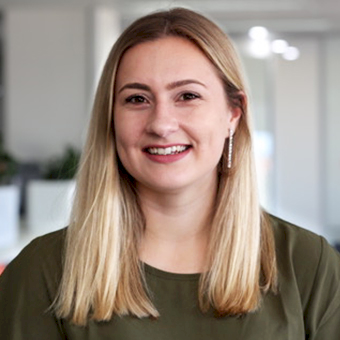 Grace is a journalist across Momentum property and investment brands. Grace joined Momentum Media in 2018, bringing with her a Bachelor of Laws and a Bachelor of Communication (Journalism) from the University of Newcastle. She's passionate about delivering easy to digest information and content relevant to her key audiences and stakeholders.

Never miss a beat with
Stay across what's happening in the Australian commercial property market by signing up to receive industry-specific news and policy alerts, agency updates, and insights from reb.
Subscribe to reb Commercial: