Knowledge of the wine industry has given Gavin Cappello "an extra edge" when it comes to securing vineyard listings – and his latest $16 million campaign is a real corker. 
The Griffith-based agent, who owns Cappello & Co, an agency backed by @realty, is currently selling a multimillion-dollar vineyard in the Riverina region.
The 316-hectare property, known as Foleys Corner Vineyard, is located at 3990 Irrigation Way, Widgelli, and boasts 246 hectares of award-winning wine grapes, a 1,600-square metre machinery shed, managers' residence, amenities and a 40-megalitre dam.
According to Mr Cappello, the vineyard supplies the Burton winery in Yenda and has won awards for its Metal Durif, Metal Viognier and Sauvignon Blanc wines.
He calls it an "iconic property" – listing off its red loam soils and a limestone base, which he explained as being similar to the Coonawarra wine region.
But they aren't the only drawcards for the land, with the agent revealing that "the water rights alone are worth in excess of $8.5 million and the land itself that same amount, so that gives an idea of how valuable this property is within the Riverina region".
The water rights on offer include 1,000 megalitres of high-security water and 1,500 delivery entitlements to ensure secure water delivery.
With an expressions of interest campaign running through to 30 July, Mr Cappello is tipping that the property will fetch in excess of $16 million, even with a number of challenges currently facing the wine industry, such as high levels of supply and Chinese government-imposed tariffs on exports to China.
Having fielded "steady interest" so far with a campaign targeting a range of potential purchasers, from investors to expanding local families, wineries looking for future water security and supply and small wineries that may be looking at expansion, Mr Cappello commented that "the opportunity to buy a property with this heritage and features comes up only once in a lifetime".
And that comes from someone who has sold a number of vineyards in his real estate career – the largest being a 450-hectare vineyard sale with 1,000 megalitres of high-security water back in 2019.
Even with this specialist knowledge and insight, the agent sees the sale process as much the same as any other property.
While there are "no prerequisites" to the sale of vineyards, Mr Cappello did consider that "knowledge of the wine industry definitely helps give you an extra edge over competitors".
He sees the success of a vineyard sale coming down to how well it is marketed to buyers, which, again, is no different to any other property.
"Having said this, no two farms are the same and I am lucky to have the knowledge to understand how to market all types of vineyards/farms," he told REB, highlighting his extensive experience in farming as helping "enormously".
It's been a little over six months since Mr Cappello launched Cappello & Co through @realty, which is "also very much about marketing a wide range of properties, including residential, commercial and land estates".
All cylinders are firing in both the agricultural and residential housing sectors in the Riverina, with the agent pointing to CoreLogic data which detailed that house prices in the region had surged by more than 28 per cent in the 12 months to May 2022.
From his perspective, the next two years should remain strong for real estate across the region, due to supply shortages already at play that look set to continue.
"We're behind the major cities when it comes to land supply by about two years, so that is why the market will be consistent.
"That healthy residential sector complements the growth in agriculture, which is the largest employer in the region," he concluded.
For @realty chief executive James Taylor, Mr Cappello's securing of the Foleys Corner Vineyard listing is testament to his "expertise and skill as one of the leading agents in the Griffith area".
Reflecting on Cappello & Co's growth in the Riverina region since launching in December 2021, Mr Taylor said the group is "proud to be backing Cappello & Co".
ABOUT THE AUTHOR
---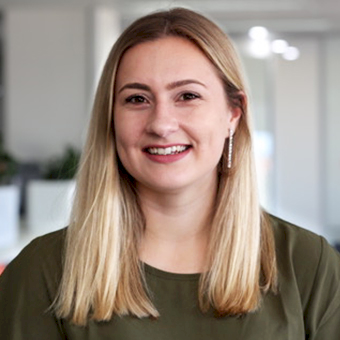 Grace is a journalist across Momentum property and investment brands. Grace joined Momentum Media in 2018, bringing with her a Bachelor of Laws and a Bachelor of Communication (Journalism) from the University of Newcastle. She's passionate about delivering easy to digest information and content relevant to her key audiences and stakeholders.

Never miss a beat with
Stay across what's happening in the Australian commercial property market by signing up to receive industry-specific news and policy alerts, agency updates, and insights from reb.
Subscribe to reb Commercial: