Promoted by

The new networking tool on Property Platform, Marketplace, has been live for just three months and has already provided access to a new sales channel for hundreds of selling agents looking for off-the-plan properties to offer their buyers.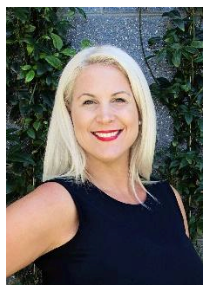 "Not only was it easy find new projects on Marketplace, the connection process was simple. I loved the speed at which my connection was accepted, I unlocked all the project information I need and now I am working with my buyers to secure them a great a property."
Donna Heathcote – Sales & Marketing Consultant, Ray White Broadbeach
With the ability for agents to create tailored professional profiles, Marketplace allows users to discover the right properties for their buyers and request to connect with the developer.
Since launching, 88% of selling requests from residential agents to developers and project marketers have been accepted. This impressive success rate is attributable to the high calibre of the early adopters on Marketplace, and the smart filtering tools that allow project owners to selectively reveal their projects to the kind of selling agents they're looking to work with.  
In essence, if a project is visible, you've already met some of the matching criteria and are en route to building a relevant and engaged connection. In turn, you'll be growing your network of connections and expanding your opportunities for commission.
Early discussions with users of Marketplace have found agents with buyers looking to downsize are particularly interested, as the networking tool provides direct access to attractive, lower maintenance off-the-plan projects that are ready to sell.
Likewise, agencies that manage property for individuals have found Marketplace a convenient way to expand their landlord's property portfolio with smart off-the-plan investment opportunities, adding value to their offering as an agent.
Marketplace can also help provide food for thought to buyers who are feeling the heat of the competition. Agents who know a buyer's budget - such as an unsuccessful bidder at an auction – can use Marketplace to identify off-the-plan properties in the same suburb, presenting their buyer another opportunity to secure the lifestyle they're dreaming of.
While visibility of projects depends on your profile, Marketplace allows agents to promptly scout for new developments from their smartphone via the app. With well over 2,000 individual off-the-plan properties uploaded in just three months, there is certainly plenty to choose from.
For a limited time, realestate.com.au is offering free access to Marketplace for all users so now is the time to get on board, discover new sales opportunities and enjoy its early success.