Most agents would agree that right now times are good: historically low interest rates, rising property values, plenty of buyers. A shortage of new housing across most markets has added fuel to the fire. While a record 196,000 new homes are expected to be built in 2014/2015, the balance between buyers and sellers remains firmly in favour of the vendor.
While the current market shows no sign of abating, every agent knows that the cycle will change at some stage – the question is when?
Will today's market drivers still influence property in five years' time, and what new factors should agents be preparing for? To build a picture of what the future might hold, Real Estate Business sought the opinion of some respected commentators and analysts for their thoughts on first home buyers, housing supply, population growth and mortgage rates in 2020. We also examine electronic conveyancing, and how this will impact agents and the broader real estate market in the coming years.
First home buyers: apartments may be the answer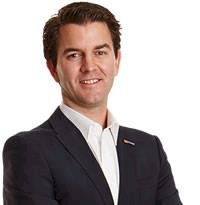 There has been no shortage of concern expressed and solutions proposed for the first home buyer problem. The common view is that it is becoming harder for young buyers to enter the market, especially in Sydney and Melbourne. But is this a temporary crisis or one the industry will still be facing in 2020?
The quantity of housing that is built in the next five years is the key factor that will influence the position of first home buyers in 2020, according to Mathew Tiller (pictured), LJ Hooker's national research manager. He notes that the amount of new supply that has entered the market in the past decade or so has been below what's been needed to keep up with population growth. That, in turn, has contributed to the rise in prices.
Medium- to high-density living is going to continue to increase

Mathew Tiller, LJ Hooker
However, Mr Tiller says there is one trend that seems to bode well for first home buyers: the relative increase in the number of apartment approvals. That's because entry-level apartments are cheaper than entry-level houses. He expects apartments to continue increasing their share of new housing approvals.
"The high cost and the lack of developable land mean that land owners and developers need to maximise the value of that land," Mr Tiller says.
"Putting a single house on vacant land in the inner or middle ring of any of the capital cities has become quite expensive. To maximise the infrastructure and amenities, you need to get more people into those areas, so medium- to high-density living is going to continue to increase."
Housing: record result may not be enough
As Mr Tiller notes, the market in 2020 will be heavily influenced by the amount of supply that is added between now and then. The Housing Industry Association has good news and bad news on that front: homebuilding is likely to be above the long-term trend but below what's needed to eradicate the housing shortage.
The association has forecast that Australia will build a record 195,900 new homes in 2014/2015. That would be a 7.7 per cent increase on the 181,900 homes that were built in 2013/2014 and a 34.8 per cent jump on the 145,300 homes that were built in 2011/2012.
However, building activity is expected to fall in the years ahead. The forecast for 2015/2016 is for 184,700 homes to be built, which would mark a 5.7 per cent fall on the 2014/2015 forecast. Homebuilding activity is then forecast to fall another 4.2 per cent to 176,900 in 2016/2017.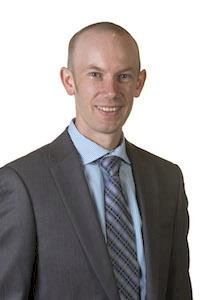 HIA economist Geordan Murray (pictured) says those figures compare favourably to the average over the last two decades or so, which is for 155,000-160,000 new builds per year.
"So getting up to the levels we're seeing now is quite a significant deviation from that long-term trend. We're of the view that it's likely to remain above that long-term trend [in 2020], although probably not at the record level we're seeing at the moment," he says.
Mr Murray says that much of the housing that was built in 2014 was apartments (or 'multi-units') in the major cities.
"Part of the reason we've seen such a large number of multi-units being built is because of changes in the metropolitan strategic plans that state governments have. That's been an evolution over the last 10 years where they've aimed to have a much larger share of the new home supply coming from infill developments within existing areas," he says.
Although Mr Murray is confident Australia will enjoy above-average levels of homebuilding in the next five years, he can't say whether there will be a smaller or larger housing shortage come 2020.
We're so far away from being in a housing surplus that within the next five years it's very unlikely we would eradicate that shortage

Geordan Murray, HIA
"It all depends on how that supply is being matched by population growth," he says.
"If we continue to see a decline in the rate of net overseas migration that we've seen occur over about the last 12 months – if that was to continue to decline and we continue to see new homebuilding at around 200,000, we would certainly eat into the shortage. But we're so far away from being in a surplus that within the next five years it's very unlikely we would eradicate that shortage."
Population: migrants hold the key
So how will Australia's population look in 2020? Australia currently has 23.8 million residents, according to the Australian Bureau of Statistics. Tom Wilson, a demographer with Advanced Demographic Modelling, says that figure should rise to about 26 million in the next five years.
"The real key to the future of Australia's population growth is what happens to overseas migration, because that has tended to fluctuate quite a bit," Mr Wilson says.
"Births and deaths are reasonably stable from year to year, so migration is the key, and a lot of that is driven by the economy."
Mr Wilson points to government forecasts, which suggest net overseas migration is likely to climb from 238,000 (the most recent official figure, dating from March 2013) to about 250,000 per annum by 2020. Then, as now, the UK, New Zealand, China and India are likely to be the main source of migrants, he says.
"The more interesting thing is what's happening to the capital cities and other regions," Mr Wilson says.
"Net interstate migration used to be quite high in Queensland but it has really come down recently and that's due to economic prospects. It's come down a bit in Western Australia and the Northern Territory, it's gone up in Victoria, and NSW is also looking pretty good. NSW has always had negative net interstate migration but it's much less negative than it used to be and that's a sign of the relative strength of the state economies."
Mortgage rates: no need to panic
Australia is likely to still enjoy low interest rates in 2020, although they almost certainly won't be at the current record-low levels of 2.25 per cent, according to ING Direct's head of treasury, Michael Witts.
Mr Witts says there's a reasonable chance the official cash rate will fall further in 2015, but he then expects it to return to higher levels.
"Interest rates both in Australia and globally are recognised to be at abnormally low levels – the lowest levels for 50 years, if not longer. Assuming that the global economy returns to a more normal growth projection then it's reasonable to assume interest rates will be higher, certainly over the projection of five years," he says.
"Assuming central banks [around the world] are successful in achieving their inflation targets, it's unlikely to see rates move back up above, say, seven per cent. That would be unusual. Back towards four or five per cent is a potential outcome."
It's unlikely we'll see rates move back up above seven per cent. Back towards four or five per cent is a potential outcome

Michael Witts, ING Direct
However, climbing interest rates are unlikely to generate the same amount of mortgage stress they have in the past, Mr Witts says. That's partly because they'll be rising from a very low base, and because banks have been making the assumption rates will rise when they evaluate a borrower's credit-worthiness.
Mr Witts also notes that a lot of borrowers now divide their mortgages roughly equally between fixed rates and variable rates, which will also help protect them from rising rates.
"If you go back five or 10 years, most people had a 100 per cent variable-rate mortgage," he says.
Conveyancing: the e-revolution is coming
Technology is also in the process of driving significant change in Australia's conveyancing landscape. That spells good news for agents because it will mean faster and more transparent settlements, not to mention more rapid payments.
A government agency called Property Exchange Australia is currently rolling out a national electronic conveyancing network. By 2020, property transactions will be entirely digital, according to chief executive Marcus Price.
"What that means for real estate agents and their customers is a much more efficient system: it will be safer, cheaper and more reliable than the current system," Mr Price says.
"We'll see much shorter times between the contract and the transfer. I could see settlement times of seven days or 14 days being possible, and maybe even becoming the norm. There will be no need for the 30- or 60- or 90-day settlements we have today."
I could see settlement times of seven days or 14 days being possible, and maybe even becoming the norm

Marcus Price, PEXA
Mr Price says agents, like their clients, will receive immediate electronic payments. The e-conveyancing system will also provide agents and vendors with much greater transparency about the settlement process.
"So they won't have this issue of keeping their customers informed and working out when to hand keys over and that sort of stuff. That will all be handled electronically via applications coming out of PEXA. We've already got some of those applications – they're not science fiction, they're already in testing, and they'll be out in a year," he says.
Make sure you never miss an episode by subscribing to us now on iTunes
And dont't forget to leave REB a review!

Listen to other installment of the Real Estate Business Podcast