The productivity problems that bedevil real estate offices are the same ones that affect every other industry. A productivity expert explains why, and offers her solutions.
A typical real estate office wastes countless hours each year.
That's the view of productivity expert Debbie Mayo-Smith, who not only has years of experience working with real estate agencies in Australia and New Zealand, but has also consulted across a range of other industries.
Ms Mayo-Smith says the same productivity issues can be found in almost every business, regardless of the sector.
Typical issues include staff being unwilling to adapt to new technology, staff whittling away time with low-value tasks and – conversely – staff being overloaded with too much work.
Agencies that fail to address these issues may find they have fewer committed staff, less time to devote to key relationships and, ultimately, less sales revenue.
Ms Mayo-Smith has identified four key productivity problems – as well as their solutions.
1. Software
Ms Mayo-Smith says many agencies invest in wonderful software – but it is then under-used by agents.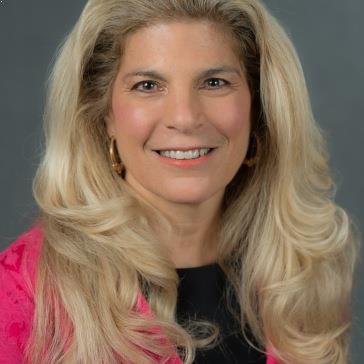 The solution is for agencies to invest time and money in training agents in how to get the most out of their software, particularly cloud-based programs.
"If I were a manager, I would actually spend the time speaking with software providers and finding out what's a good point to teach and illustrate to staff," she says.
"You could do one point per week just to show them, because that's an inexpensive way to enhance the learning and shows the providers how valuable their software is."
2. Databases
Databases are a goldmine waiting to be used, Ms Mayo-Smith says, but most agents don't use them properly.
"To better utilise the database is to be diligent about entering all the contacts you make and setting up categories such as property interests, date bought or sold, where you met, birthdays, mobile phone, landline and email addresses," she says.
"That way, when you have a new property to market, you can get off the mark immediately by going to the database, selecting all the prospective buyers that are relevant and doing a personalised email merge or merged SMS letting them know of the new property."
3. Support staff
Ms Mayo-Smith says another productivity mistake that many agencies make is to under-invest in support staff.
The reason most small business people don't hire enough assistants is because they don't understand the opportunity cost, she says.
Ms Mayo-Smith explains how agents who waste time on low-value admin work could free up 135 hours per year for dollar-productive tasks with the help of an assistant.
"For example, if you hire a student to work part-time with you for three hours a week for $60 [and] if you multiply those three hours by 45 working weeks, then that totals $2,700 out of pocket – but an expense against taxes," she says.
"If I was an agent and I had 135 hours freed up, do I think I could sell at least one extra house? Yes! Would the commission be more than $2,700? It's a no-brainer."
4. Attitude
Another reason agencies can be unproductive is because staff don't appreciate the link between attitude and productivity, according to Ms Mayo-Smith.
She says real estate offices that adopt a can-do attitude will notice improvements in their productivity and company culture.
This can be reinforced through regular productivity-focused meetings in which staff share tips on how to become more efficient.
"Also, know when your productive time is and focus on that. For example, I make myself get up early in the morning and try to write articles because I know I can do it then without a lot of distractions," she says.
Make sure you never miss an episode by subscribing to us now on iTunes
And dont't forget to leave REB a review!

Listen to other installment of the Real Estate Business Podcast