With the dawn of the New Year, now is the perfect time to review our performance in 2015 and prepare for a full-on 2016.
Here's a question to consider: What would it take to make 2016 your best year ever in sales?
If 2015 was an exceptionally strong year for you, then you might be tempted to slow down. Don't! One of your biggest assets in this industry is momentum.
So set a new audacious goal and put all your energies into achieving that. After all, if you've enjoyed 2015 and can make 2016 even better, imagine how much more you'll enjoy the next year?
If 2015 was a rough year for you, then it's time to put it behind you, reset and hit 2016 hard.
Regardless of how the past year was for you, you can't change it. So here's a five-step process to help you make 2016 your best year ever.
Step 1: Set a specific goal that will stretch you
Step 2: Write down all the benefits to you if you do achieve this goal
Step 3: Write down all the consequences if you don't achieve this goal.
This is the step most people struggle with. They set goals, but because there is no painful and immediate consequence to failure, these goals end up drifting off into the wind. In the absence of consequence, your goals will never get off the ground. So get clear on what it will cost you and how much it will hurt if you don't achieve your goal.
Step 4: Ask yourself whose help you need to achieve your goal
Steps one to three were all about the 'what' and the 'why'. Now I want you to focus on the 'who'. This is another crucial step people fail to consider when looking to achieve their goals. Do you need a coach? Do you simply need more help from the people in your existing support group? Get clear on who you need to start working with and who you need to spend more time hanging around in order to achieve your goals.
Step 5: Set regular milestones
The first time most people review their annual goals (if they do at all) is in November. Then they get stressed that they are not on track to achieve their goals.
You need to review your progress regularly. I like monthly milestones and weekly targets. I break down my goals into where I want to be at the end of every week and then the end of every month. I can then correct course quickly and easily.
For every goal you set, you will almost always be off course most of the time. That's OK. Achieving your targets is not about perfection, but rather constant course correction.
Follow these five steps and what your sales goals explode.
To your success,
Niro
ABOUT THE AUTHOR
---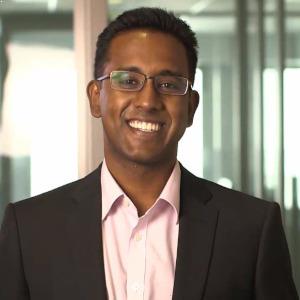 Niro Thambipillay has immersed himself in the real estate industry for the last 13 years and is now one of the industry's top-performing sales people. What he's realised is the key to success is not sales processes, CRM or prospecting skills – it's a mindset, specifically in relation to an emotionally resilient mindset. Mr Thambipillay is now the authority in showing people in real estate how to overcome challenges and transform adversity into advantage through his 'emotionally resilient mindset framework'. To hire him as a keynote speaker or workshop facilitator to improve the emotional resilience of your team or organisation, visit him at www.nirothambipillay.com