In a tough economic climate, it can be challenging to stay optimistic. People involved in sales are often told to "stay positive" despite the circumstances – but is that really helpful?
If you think about it, positive thinking doesn't really work at all. When the market changes, positive thinking is not going to get you more sales. Instead, it's about having a useful belief about your market and taking useful, practical actions to get the results you want. So what are the 10 keys to surviving and thriving in a changing marketplace?
1. Have a useful belief about the things you cannot change
There are many things about the market you really can't change: interest rates, articles in the newspaper, discussions on television. However, you can control your belief about that market. Believe there are opportunities everywhere. It is important not to be sucked into toxic conversations with agents at the office. Instead, search for where the opportunities are going to be and your brain will find them.
2. You create your own reality
These are exciting times. When you tell everybody this message, people are going to respond to you. Sales is a transference of energy and it is critical that you project energy that inspires results.
3. Useful time management
There are activities that are useful and activities that are not. Identify which activities produce income and double the number of hours you put into them. By the same token, what can you delegate? What can you get rid of completely? Managing your time can often be as simple as asking yourself, "Is what I'm about to do useful? Is it getting me closer to or further away from what I want to achieve?"
4. Have a useful belief about buyers
In a more challenging marketplace, buyers become more important. Get organised and help people. Work your buyers and become more aggressive about getting buyers through as many properties as possible. More inspections!
5. Know your territory
People want to deal with an expert. It is more important than ever to know your patch. You need to know every street in that patch and the quality of houses on each street. Know the schools, coffee shops and parks in your area. Know more about the area than everyone else. There is no substitute for competence/knowledge.
6. Know the results
Once again, people want to deal with an expert. You want to be the person in your office who knows about the results in your area. There should be a competition every Monday in the office and every sales person should be tested on every result in the suburb each week.
7. Re-create your listing story
Why you? What makes you stand out in this market? Often when the market flattens, the best real estate agents change their story. They tell prospective vendors that they are thrilled with the change in the market because now their negotiation skills will be valued. In a runaway market, anyone can sell real estate, they say. In this market, expert negotiation skills are required. What is your story? How can you position your role in the current market as an advantage?
8. Morning prospecting/afternoon appointments
Many agents find creating momentum in a challenging marketplace difficult. I challenge you to spend every morning on the phone from 9am to noon and try to schedule as many appointments as possible. Then, hang up the phone. No more prospecting calls until tomorrow – go to appointments and do activities in the afternoon. With 15 hours of phone prospecting per week, your afternoons should be packed in no time.
9. Code success and replicate
Look at what the best in your industry do. How do they manage a more challenging marketplace? Code what they do and replicate it. How do they sound on the phone? How do they manage a property? What message are they sending buyers? What time do they start work? What time do they finish? Once you know what the best agents are doing, start putting your version of that into action.
10. Share success stories
Finally, in a more challenging market you need success stories. Each office should have a half dozen great success stories that every agent knows how to tell. Buyers and vendors will follow the lead of others. Give them the comfort of social proof in making the tough decisions.
ABOUT THE AUTHOR
---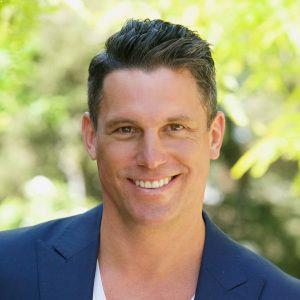 Chris Helder is one of Australia's top real estate trainers.  He is the author of the newly released book Useful Belief:  Because it's better than positive thinking and the best-selling book The Ultimate Book of Influence.