Despite evolving markets and changes across the industry, real estate agents overwhelmingly remain profitable and optimistic about the future.
With Macquarie Business Banking's latest Residential Real Estate Pulse Check, research pointing to more than 90 per cent of agencies remaining profitable, with a significant 40 per cent of businesses earning margins of 20 per cent or higher, there is much to be positive about.
However, as agents plan for the future, and drive sustainable income across various market cycles and changing conditions, there are a number of priorities worth considering to ensure the business is working harder and smarter and continues to achieve strong outcomes. While the ability to capture a higher share of new listings is always going to be a key driver of growth, taking a more strategic approach will ensure a balance between achieving efficiency and scale.
Productivity remains key
Productivity is the key differentiator between high and low performing businesses. High performers stand out not only because of their higher revenues, but because they operate more efficiently, with significantly higher sales for every dollar spent on salaries and expenses.
Falling prices and rising costs, especially the commissions of sales staff, have impacted the bottom line of many real estate agents and Macquarie's research in the industry has found the more profitable firms nationwide are spending a significantly lower proportion of their revenues on salaries, commissions and marketing and, relative to their scale, are achieving a higher return on investment.
In addition to reflecting higher staff productivity, this also suggests the benefits a strong local presence and brand has in attracting and retaining staff, and how this can be used as an important retention and motivating tool, without the need for above average salaries and commissions.
When it comes to commission splits for sales representatives, business owners need to continue to remain mindful of the contributions being made to profitability. Larger businesses typically have higher than average sales commissions per representative, but pay less in commission to their agents in comparison to smaller agencies.
Managing profitable and unprofitable sales agents remains a challenge for many, and we have seen a number of clients improve their businesses by re-evaluating and renegotiating commission structures since ultimately businesses that are able to operate more efficiently will also be able to respond more successfully to changing market conditions and client needs.
Keep the focus on what matters
Businesses which have typically broke even, or have even made a loss, tend to have an overreliance on the principal generating the majority of income, or see the principal taking a considerably higher proportion of revenue as remuneration compared with other agencies which generate a higher profit.
It's critical for business owners to have a clear strategy for transitioning their client relationships to other staff within the business, to ensure all staff are contributing strongly to overall profitability and growth.
By breaking up the reliance on principals to generate the majority of agency income, principals will also get back more time to focus on the business strategy and take advantage of new opportunities, rather than being caught up in the day-to-day running of the business and administration which can be done by staff.
More profitable agencies also re-invest profits back into their businesses, to further develop in areas such as training, systems and technology, to ensure they are not accepting the status quo and are continually driving towards greater efficiencies and growth. This reinvestment is also important for businesses thinking about how they can be best positioned for changes in the market over both the short and long term.
Quality staff more important than ever
We know that high-profit businesses are more likely to have highly engaged, quality team members and training and development is a vital tool in the attraction, retention and engagement of high-calibre staff.
In our experience, businesses that invest in their people and have more engaged staff are more efficient and successful. Agents who offer ongoing professional development are also naturally more attractive to candidates who possess a high level of drive and motivation.
Building a highly skilled team through the implementation of an ongoing staff development program is essential for driving higher productivity and performance. Ongoing training gives staff the knowledge and skills to maintain a competitive edge and provides an effective antidote to staff becoming complacent and unmotivated.
Although most agencies use on the job training as their main form of training, we are seeing that the most profitable businesses are investing more into structured internal training, such as formal role play scenarios, as well as externally facilitated training.
Investing in a continuous development program will also equip staff with the tools needed to keep up to date with industry changes, provide consistency in helping them embrace new systems and technology, and support the business drive for efficiency and productivity.
Be smart on social
Agency databases remain the most important source for new business, accounting for around 54 per cent of new listings. However, the increasing use of social media is showing the need for a more diversified approach to strategies for driving new business.
We are seeing real estate agents spending anywhere from one day to one week per month on social media, with the more profitable businesses allocating more time to their social media strategies than their less profitable competitors. The question for many is: how much time should I be dedicating to social media?
While a presence on social media has become essential for doing business and building a brand, our research suggests social media currently only accounts for around 2 per cent of new listings. This is not to say that social media is not an important tool, however - 86 per cent of agencies report using Facebook and 56 per cent feel it has assisted with generating new business.
While this is particularly the case with helping agents to connect with prospective home buyers and to foster business relationships with their peers, there is scope to gain much greater impact from social media by applying a greater strategic focus.
Interestingly, our research suggests some break-even or loss-making agencies are spending disproportionately more on social media than those with higher profits. This reinforces the need to keep a close eye on costs and take a strategic approach to social media engagement, considering how your business currently uses social, what you really want to deliver and how you can better use your time and resources to achieve this.
Future looking bright
Real estate agents are taking steps to ensure their businesses are well placed to embrace evolving market conditions, particularly as differences in property cycles around the country become more pronounced.
With the vast majority of agents across the country generating strong profits and expecting to achieve ongoing revenue and profit growth over the next 12 months, the future is looking positive. To make the most of this, agencies need to be driving their earnings momentum by leveraging operating efficiencies, managing costs and investing in the future growth of their business.
ABOUT THE AUTHOR
---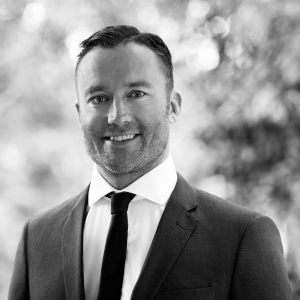 Domonic Thompson is national head of residential real estate at  Macquarie Business Banking.