Starr Partners has been named Best Innovator at the Real Estate Business Awards for three consecutive years. The group's CEO, Douglas Driscoll, reveals what it takes to stay ahead in all things innovation.
How has Starr Partners managed to consistently remain innovative over the years?
It's really pretty simple. We don't look at our peers or our competitors – we look at what the consumer is doing. We look at consumer trends and behaviours and then we factor them into our operational practice.
What we're doing now is remarkably different to what we were doing this time last year, and the year before that. Keeping up with what the consumer is doing and, if we can, keeping ahead of what the consumer is doing, I think, is one of the key factors to being a genuine innovator.
How do you ensure you keep up to date with and ahead of the consumer?
In simple terms, there are three things we do:
The first one is listen, the second one is react and the third one is analyse.
In everyday life, we can see a significant emergence of different digital platforms, such as new social media platforms like Instagram and Snapchat.
These are making a big difference to everyday life, so how do we as real estate professionals get in on the act? How do we position ourselves to be relevant in modern society?
Innovation for me is the ability to turn ideas into invoices. It's about one small change that makes a difference. It doesn't matter what it is or where it is – just one small change to your business is innovation.
What are some of the changes Starr Partners has made in terms of innovation?
Certainly embracing modern initiatives and technology, and taking risks. I think we were like a lot of other people in the industry: somewhat reluctant to take those risks and be pioneers in innovation, if you like.
We're very big in the augmented reality space. We first started doing it because it was a personal passion of mine. I started to see it emerging in other industries and verticals and I was absolutely adamant, based on the fact that it was getting traction in those industries, that it would eventually infiltrate real estate.
In the first year of us using that technology hardly anybody was engaging, but all of a sudden it started to really take shape and we've actually seen engagement levels across that particular innovation increase almost 200 per cent in three years, and they are continuing to grow.
Do you measure the performance of the innovative measures you're trying to implement to see if they're adding value to your business?
Absolutely! Listen, implement, measure – they're three of my personal silos when it comes to innovation. Listen to people and ask what they want, implement it and then measure it – otherwise you could be wasting your time.
What lessons have you learnt when it comes to innovation?
We'd always want to see someone else do it and try it first, but we've realised that at the end of the day, you can't be a leader by following. We've just got to get out and try things.
We're starting to embrace virtual reality more and more, and even something as simple as social media. We've got a strong, loyal and engaged audience on social media and we don't just post random content. We also use that as a lead generation tool, which ultimately leads to referrals and leads to our offices, so it's really just a case of making sure that whatever we do in that general space is relevant.
If we find it's not, we tweak it, improve it or just dump it – it's really that simple.
Lastly, what does winning the REB Award for Best Innovator for three years running mean to you?
I have nothing but absolute respect for our peers across all the capital cities, so for us to be compared with them and for us to be able to go up against them is brilliant.
In regards to winning an award, being able to say we're Australia's most innovative real estate brand, I think, sounds like a pretty powerful statement. We use it in our marketing, and I've seen so many of the other winners of various awards utilise their accolades in their marketing as well.
Every agent claims to be the best in whatever that may be, but this is independent and impartial proof that you actually are. I know how much time goes into the submissions, so if you are lucky enough to be a finalist or you win something, why on earth wouldn't you crow about it?
ABOUT THE AUTHOR
---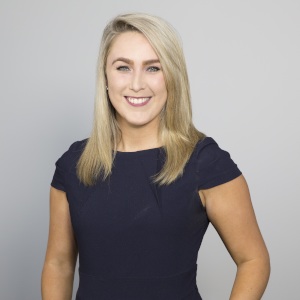 Emma Ryan is the deputy head of editorial at Momentum Media.

Emma has worked for Momentum Media since 2015, and has since been responsible for breaking some of the biggest stories in corporate Australia, including across the legal, mortgages, real estate and wealth industries. In addition, Emma has launched several additional sub-brands and events, driven by a passion to deliver quality and timely content to audiences through multiple platforms.
Email Emma on: [email protected]com.au
Make sure you never miss an episode by subscribing to us now on iTunes
And dont't forget to leave REB a review!

Listen to other installment of the Real Estate Business Podcast