The real estate market is changing – listings are down and in some instances there aren't even enough buyers. In this tough environment, what are customers looking for?
Over the past 12 months, the industry has seen a reduction in the number of properties transacted. This is, disappointingly, a continuation of a trend we have observed for the past few years. This calendar year, about 450,000 properties will transact in Australia, down from 475,000 the year before and significantly lower than the 2002 peak where more than 600,000 properties exchanged.
Home owners are staying longer in their current homes for a host of reasons. A lack of listings mean they can't find their next home. There is an increasing cost of change or, as in WA, a lack of buyers. Either way, a changing market creates both opportunities and threats. A threat especially to those who fail to move with the changing environment and an opportunity for those who do.
I'd suggest what we are seeing is a structural change in our market that is likely to drive consolidation of the industry. As this consolidation occurs, customers will be more likely to look for a brand they know and trust, not just a name.
However, there aren't many Australian brands that are synonymous with their industry. Take the retail sector for example. Myer and David Jones are famous. The banking industry is dominated by the big four, Woolworths and Coles own the grocery and food market, and Telstra is associated with the telecommunications industry.
What about the property industry? What are the brands Australian customers recognise and trust?
Since 1928, the LJ Hooker name has been synonymous with strength, visibility, reliability, dependability and progress. Our third-party research, conducted by Galaxy Research, found that LJ Hooker was the most recognised brand in the Australian real estate market (national unprompted survey 2015).
The strength of LJ Hooker was reaffirmed after LJ Hooker Richmond opened its doors and, within hours the office, which had been operating under another brand, had two walk-ins by customers wanting to talk to LJ Hooker about appraising their property.
LJ Hooker Richmond principal James Hall said 60 per cent of his sales in the first six months of opening were largely due to the agency's brand recognition. This is not an isolated example.
Well-known agencies and offices will do well as listings continue to tighten and the market begins to contract. In a changing marketplace, customers prefer to use recognisable brands they trust and know will always deliver, versus just another business name.
ABOUT THE AUTHOR
---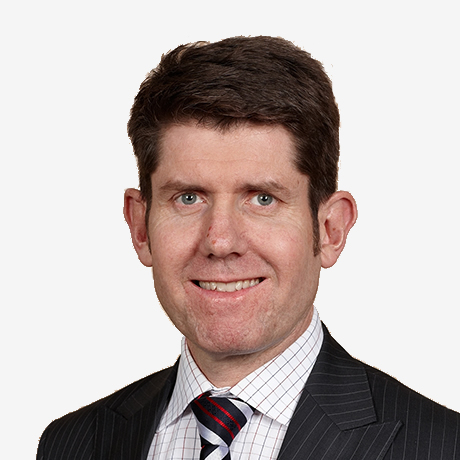 Grant Harrod has been chief executive of LJ Hooker since 2014. From 2009 to 2013, Grant was chief executive of Salmat. Before joining Salmat, he spent 13 years with Corporate Express Australia, where he served as chief executive for six-and-a-half years.
Grant has an MBA from Macquarie University's graduate school of management and is a fellow of the Australian Institute of Company Directors.