Psychologist and author Alison Hill explains the triggers behind procrastination and other self-sabotaging behaviours, and how you can beat them.
The world is a busy place, with plenty of obstacles between us and success. Yet, we can also step into behaviours that sabotage our own progress and productivity. Sometimes we are conscious of what we're doing, but other times we unconsciously step into old habits that don't serve us well.
The following are the 'four Ps' of self-sabotage when it comes to making progress. All of us do these at different stages, although it's likely there is one that is our default pattern. Scan through and see where you might be sabotaging your progress at work.
1. Perfectionism
Perfectionism is not the same as having a high standard or striving for excellence. It's the result of setting high and impossible standards and, at its core, is the self-destructive belief system that our self-worth is attached to achieving these impossible standards. We use perfectionism because we believe it can protect us from feeling shame or from being judged by others.
How does it hold us back?
Perfectionism steals our time and our head space, consumes us with worry and also robs the people around us of our work, particularly if we wait for it to be perfect before we show it to anyone. It robs us of progress and can get a project bogged down quicker than a sedan in the Sahara.
Perfectionism antidote
Get real about which factors are essential and which are superfluous. Employ the 80 per cent rule – get a task to 80 per cent and either ship it or check in with others. You may find that your 80 per cent is completely fine and you can move on.
2. Pessimism
Pessimism is the tendency to see the worst aspects of things and events, and to see problems as permanent and pervasive. Pessimism is also the belief that your behaviour doesn't matter, and that you can't have any impact what is happening.
How does it hold us back?
A victim mentality and a learnt helplessness come with pessimism. Pessimism also blocks our belief that our behaviours can have any impact on the situation. More often than not, we actually have more power over the final outcome than we know.
Pessimism antidote
The antidote for pessimism is gratitude, because it's impossible to be pessimistic and grateful at the same time. Write down something that you are grateful for here and now.
Take the time to say thanks to a family member, a colleague or your local barista. If pessimism still rears its head, apply gratitude in a higher dose until symptoms subside.
3. People-pleasing
People-pleasing may start out from the inherent belief that we are here to serve and support others.
However, if our reason for people-pleasing is a strong desire to be liked, validated and accepted by others, we move into over-committing ourselves and even potentially resenting the very people we want to be serving more.
How does it hold us back?
People-pleasing is the slow sabotage. It can eat away at the quality of our work because we are stretched so thin we can't give anything the time and energy it truly deserves. It also takes us away from the activities and people that really matter to us.
People-pleasing antidote
Be honest about saying, 'I want to give this my full attention and I can't right now'.
It's also important to say no when what you're being asked to do is not aligned with your values. Just because you can say yes doesn't mean you should.
Learn how to say no graciously, with gratitude, but definitively. And remember you may be able to offer support in other ways.
4. Procrastination
Procrastination is putting off something that you know you should be doing. Procrastination is not always about inaction, however. In fact, the most common form of procrastination on a task in our busy world is being too busy to do it.
We distract ourselves with little tasks to give us a greater sense of progress and avoid the important things we ought to be focusing on.
How does it hold us back?
Procrastination often partners up with indecision and anxiety, and can leave us feeling paralysed about a direction. It stops progress in its tracks because, well, nothing's really getting done.
Procrastination antidote
Get into action and schedule an 'hour of power'. Set yourself an hour for a full productivity blitz and rip into the thing that you are putting off.
Often within 40 minutes you will already feel more on top of what you need to do.
ABOUT THE AUTHOR
---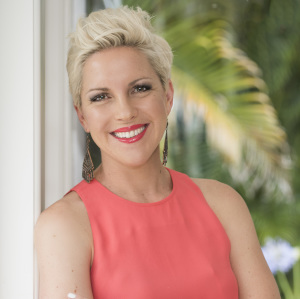 Alison Hill is a psychologist and co-founder of Pragmatic Thinking, as well as a keynote speaker and co-author of Dealing with the Tough Stuff and Stand Out: A real world guide to get clear, find purpose and become the boss of busy.