There are some basic things agents should be doing to grow their bottom line and protect their business, but they're not doing it. 
In a previous blog, I wrote about the threats to the real estate industry and in particular the lead generation (interception) companies who are getting between us and our clients and demanding a significant portion of our commission. 
There is a way to mitigate this threat and it's not rocket science. In fact, it has always been part of a good agent's strategy and it is to build a relationship where you add value, with everyone on your database, so that if they are thinking of selling a property, you are the first person they contact.
We train on it relentlessly but industry research shows that in many instances, agents do not have a plan for nurturing their contacts and opportunities are constantly being lost. Consequently, agents end up paying a third party for the details of someone who has previously crossed their path but they didn't build a strong enough relationship with.
It's a proven formula for success and the best agents do it religiously. It is real estate 101, but it's not getting done. Here's a quick recap on the basics of nurturing your database.
Build your database and work your CRM
Every contact you make should go into your database and be categorised. Review categories regularly as you gain information about people. Schedule all your touchpoints in your CRM and be rigid about following the schedule regardless of how busy you are. If you've been in real estate for more than 12 months and don't have at least 1,000 genuine contacts on your database, you're not serious about your real estate career.
Opens are gold mines
Often agents will cherry pick who they add to their database from the list of buyer contacts they get from opens. Red hot, cashed-up buyers are given attention, others are parked with the rationale that they are buyers not sellers.  They will likely become sellers in the future and it will be worth the effort. But more distressingly, research shows that less than 7 per cent of agents ask buyers at opens, "Do you have a home to sell?" It's a magic bullet but it's rarely in an agent's arsenal.
The personal touch adds the best value, but don't annoy
It's a fine line between being annoying and building a relationship. Just a short personable call that builds on your previous discussion with them e.g. a chat about recent sales and insights into the local market and a reminder that if they are interested in what their home is now worth, you would be happy to provide an estimation of market value. Finish the call with, "Do you mind if I call you in X months to give you a further market update and see how you are going? I don't want to annoy you."
Make sure you are disciplined about making notes in your CRM after every call. Note down information that will help you relate to these people better. Names of children, celebrations, new pets, big holiday plans –anything you glean from the conversation that you can bring up during the next phone call to let them know they are more than just a phone number on your database.
Don't rely just on technology, think outside the box
Your CRM should remind you when to send anniversary cards, suburb profiles, e-newsletters and any other contact devices that are part of your strategy. But always be aware of other more thoughtful ways you can build a relationship – as agent of choice – with your contacts. An article that talks about new town planning rules that will affect your clients can be photocopied and sent to key contacts. Just add, "Thought this might be of interest to you" and enclose a business card. A soft touch that is usually appreciated.
Invest in managing your database
If you are a busy agent, sometimes it's hard to find the time to make sure that everyone goes into your database and that all the touchpoints are carried out. Hire someone a few hours a week to manage your database and ensure that all scheduled contacts are made. It won't cost you a lot but you will reap the rewards.
Have a long-term focus
It may be years before a contact is ready to sell, but if you have enough well-managed contacts on your database, there will always be someone contacting you for an appraisal or advice, and that's without the repeat business and the referrals.
Real estate is a people business and people will list with the agent they like and trust. We all know the formula, it's a matter of diligently applying it. The rewards are more listings and retaining more of our commissions by avoiding paying third parties for leads.
ABOUT THE AUTHOR
---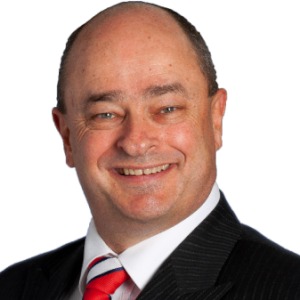 Mike is the CEO and director of the Barry Plant Group. 
Mike's expertise is in franchising – skills that he eventually brought to the real estate industry in 1993. He was the national real estate manager at Elders before joining Barry Plant in 2001 and has overseen the growth of the group by over 150 per cent during that time.
Mike is still readily available to all franchisees for advice and support, whilst his main role today is the strategic development of the group.