Purchasing a brand new home can be exciting, especially when you get to tailor the finishes. However, there are several moving parts in the process that need to line up correctly in order for the deal to run smoothly.
Here are three insider tips that can help to ensure the off-the-plan transaction has a happy ending.
1. Contract correctly
I would suggest you ask to sign a contract that is 'subject to finance' rather than an 'unconditional contract'. You can never be 100 per cent sure if the bank will lend you the money before a formal valuation is completed.
Another thing to be aware of is the fact that some contracts will not allow you to sell the property before completion. I would ask for this clause to be deleted or revised in your favour.
2. Google-stalk the developer
A lot of buyers don't do their research on the developer but this is an important step in the process. You want to have some idea about whether the developer can complete the project. In the event that they go bankrupt, you need to know where you stand with your deposit.
There is also a risk that the end product will not be what you envisaged. One way to minimise this risk is to get a hold of the schedule of finishes. Another way is to visit the intended site and see for yourself and assess whether it will be a good site. Also, try to get a general understanding of the direction your unit would be facing. This way, you can evaluate whether another building or trees will block your view.
3. Find your chutzpah
Instead of the standard 10 per cent deposit, offer 5 per cent instead. The developer is as keen as you to get the deal across the line. The deposit does not get released to the developer, so why should there be a problem with a 5 per cent deposit. This is the question I would ask.
Sometimes, it is a case of wheeling and dealing. If your family, friends, colleagues have purchased in the same development, use this to your advantage. Tell them that you have referred many family and friends and they should accept a 5 per cent deposit for your referral. Alternatively, tell them that you have purchased from them in the past.
ABOUT THE AUTHOR
---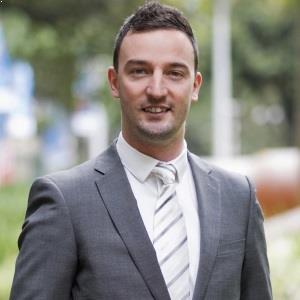 Tolga is a specialist in the Sydney City area – with the Hyde Park precinct a focus. He has seen Hyde Park transform into the city's backyard. Former office blocks and barren buildings are now the premium homes to a wide variety of people, from young families to executive couples and downsizers.