The biggest offshoring growth area in the property management industry is property/trust accounting. Real estate agencies need to look at the benefits of offshoring and take steps to make it happen, to futureproof their business.
Big real estate agencies such as Jones Lang LaSalle, Knight Frank and CBRE have offshored some of their operations, giving them a competitive advantage over smaller agencies.
It is now easy for smaller agencies to offshore parts of their operations, curtailing the advantage of the majors.
Research shows that Australians have prospered more through globalisation than protectionism. Although there have been fears that income inequality would result in a race to the bottom, these concerns have been unfounded. Australian salaries have increased in real terms as there has been an adjustment towards more skilled services being delivered here.
This applies equally to the property management industry where certain functions like property/trust accounting can now be offshored, leaving higher paid property management functions and staff in Australia.
Offshoring is becoming essential for property management to enhance the competitiveness and ongoing viability of small- and medium-sized real estate agencies. It has not only levelled the playing field, but has also enabled productivity to rise. Labour cost differentials are often an important, but not the sole, consideration. Australian labour costs are often 10 times higher than some developing countries, but staff costs should never be the sole consideration.
We only have to look at what is happening in the general accounting space with regards to offshoring certain bookkeeping services to predict what is likely to happen with property management services.
The big four real estate agencies are widely known to be offshoring part of their property management activities. Small and medium real estate agencies have an advantage as they are more nimble than some of their competitors that are already offshoring, but might not have chosen the best location or provider.
There are risks, of course, and some include language and communications, specialist skills, IT infrastructure, time zone, HR policies and security.
Two models work best
1. You can offshore a service/function, which is no different to outsourcing except that the staff are offshore. This is suitable for a specific, specialised function in which the responsibility for that function is transferred to the service provider. When utilising a tried and tested service provider, this method has an extremely high success rate.
2. The other option is to 'lease' the offshore resources required, also called the 'do it yourself model'. This option is more intensive to manage as the responsibility for the staff, training, quality control etc remain with the main entity.
Although at first glance the second option looks more attractive as it seemingly costs less, when you factor in the additional management time and cost of staff training and turnover, it is not as viable. It is also much less successful, with more than 80 per cent failure rates reported for SME Australian companies. Additionally, the Gartner group has reported a higher than 50 per cent failure rate of outsourcing.
The overriding gauge of success is to find a tried and tested provider or experienced consultant who can give you good advice and guide you through the implementation and change management processes.
Steps to follow:
• Choose an experienced consultant or service provider;
• Decide on the functions to be offshored;
• Identify resource requirements;
• Review current trust accounting software;
• Set implementation time frame;
• Plan change management processes;
• Undertake training; and
• Transition services offshore.
Software is the second major key to successfully offshoring property/trust accounting functions. It is important to have cloud-based software that lends itself to outsourcing/offshoring. You might increase your chances of success by changing software in order to receive all the benefits of offshoring.
Functions that are offshored need to be clearly defined and it should be easy to control the quality of the work. Methods of communication should be clearly established, with a number of mediums being available today e.g. Skype, telephone (VoIP), email or a combination of the three.
ABOUT THE AUTHOR
---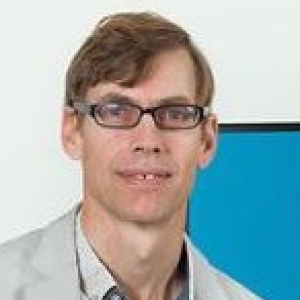 Raymond Bechard is a Director of cirrus8; a Chartered Accountant and  Chartered Management Accountant who has been developing property management and trust  accounting solutions for the commercial property industry for over 15 years. 
Make sure you never miss an episode by subscribing to us now on iTunes
And dont't forget to leave REB a review!

Listen to other installment of the Real Estate Business Podcast