In today's market, there is nowhere left to hide. You either need to shape up, or ship out writes award winning property manager Katie Knight.

Blogger: Katie Knight, property management director, RE/MAX Success

As investors become more and more educated they continue to raise the bar of expectation in relation to our professional development and test our industry knowledge and resources in order to justify, in their minds at least, what they are paying us for.
The everyday, individual tasks of property management are really not very difficult, alone. In tough economic times, more investors have, and will, consider retiring their professional property managers in a bid to reduce expenses, for what is perceived to be a relatively systemised, routine job.
And yet, us real estate practitioners well know, it's the experience and foresight of our quality property managers that reap real rewards for our, otherwise, unaware investors.
In essence, it comes down to my one of my dad's favourite adages: You must be proactive, rather than reactive. We've all heard it – I'd even go so far as to say most of us genuinely try to exercise it. But how does this relate, to adding value to your property management services that translates, in real terms, to your clients and customers.
In my 14 and half year real estate career to date, each day feels like I'm learning something new – whether that is by way of studying new Tribunal decisions, new legislation, or simply by experiencing that which I've not yet come across.
And sure, whilst we all might have great 'war stories' to share, they may not necessarily build trust and rapport with a new or seasoned investor.
They want to know what's in it for them. What's the value for them? And why are you the one who can give it to them. Here are a couple of things I have learnt from the grassroots level that I think will have you quickly perceived as adding real 'value' for new/returning clients…
Give advice to investors before they enter a contract to purchase, in order to place them in a stronger position for rental. Simple suggestions are often the ones most overlooked. At the time of preparing an obligation-free opinion of rental market worth for a party considering purchasing an investment property, recommend they consider placing a condition of purchase that the seller:
allow viewings by prospective tenants once the sale is unconditional (to assist in minimising downtime whilst marketing the property for let, thus maximising returns); 
supply the professional photography used to market the property for sale to the purchaser (for the very same reasons listed above);
provide a compliance certification for corded window furnishings (to overcome this compliance expense prior to letting);
have the carpets professionally cleaned and/or flea fumigation completed upon settlement (which is not a requirement of sale, but will reduce pre-letting costs); and/or
have the property cleaned to a prescribed standard upon settlement (again, in a bid to offset those pre-letting costs, which could be hundreds of dollars the investor had not calculated).
It has been my experience, that very few property managers tender such advice. On the other end of the phone I often here, "you're the first person who's mentioned any of those things, thank you so much – we'll be back in contact once we've found the right deal". And sure, there's no way of knowing if that particular seller would be willing to accommodate all or even any of the requests they may put forward, but at least we're seen to be working for our client (or future client, hopefully) and making them aware of the possibilities. From there, it comes back to the negotiating skills of their agent. Hey, if you don't ask, you don't get.
Whilst we're on the topic of sales, I'll touch on another one…
Explain the implications of buying a tenanted property to your investor – chances are the sales agent either doesn't understand it, or will shy away from highlighting it. How many times have you heard a sales agent flippantly remark "Oh that mark? Yes the tenant will have to fix that up before they leave for sure" or even "Well the tenant will have to fix those damages, or it will just be taken from their bond – no need to worry". Yet, the sales agent has never seen the Entry Condition Report (ECR), is unfamiliar with the property and tenancy, and is simply making a guess at best. For an investor to be confident of what will be the actual condition the property should be left in (having regard to damages, cleaning standard, yard presentation etc), they need to view the ECR. So why not suggest they ask for a copy of this before committing to the sale contract? I've never seen this break a deal, but I have seen it clarify matters for the purchaser so that there are no unrealistic expectations upon tenancy handover – unrealistic expectations which you'd be required to manage as the property manager. Best remove the risk from the start.
Other sales 'bungles' I've seen recently have involved sellers listing exclusions on the contract of sale for items such as window coverings, gas heaters, storage shelving and even the kitchen bench, and then expecting upon settlement to be able to collect the listed items as they don't belong to the buyer. All well and good in terms of the contract of sale conditions, but where will the unsuspecting tenant prepare their breakfast in the morning, whist trying to protect their modesty in the glaring light of the stripped windows?  
Whilst most understand the tenancy overrides the sale of the property (i.e., the buyer inherits the tenant under the terms of the pre-existing agreement), many fail to comprehend this extends to matters of inclusions, maintenance agreements (e.g., lawn mowing completed at owner's expense) and even pet approvals.
When dealing with an investor looking to add to their portfolio, raise these points for their consideration – you're proactive approach will be rewarded with both a hassle-free tenancy takeover and a loyal, appreciative client who recognises you've had their best interests in mind from the outset.  
We must be proactive, rather than reactive – our clients and customers deserve, and should demand, nothing less!
---
About Katie Knight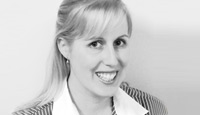 Katie Knight won the REIA Property Manager of the Year in 2012 and REIQ Property Manager of the Year in 2008, 2010 and 2012; a finalist in 2009 and 2011 as well as being awarded RE/MAX Property Manager of the year in 2004 and 2009.
Make sure you never miss an episode by subscribing to us now on iTunes
And dont't forget to leave REB a review!

Listen to other installment of the Real Estate Business Podcast