The Magic formula to leasing more properties. Do you have it? I sure don't. But how great would it be to say to a client, if you follow these three easy breezy steps, you too can have your property leased in two weeks, at the highest rent, to the two loveliest doctors with no kids or pets.
Blogger: Sam Nokes, head of department - property management at Biggin & Scott Prahran

However, I feel that formula may never come. 
With the increasing expectations from landlords and tenants alike, the pressure to deliver a great result in the minimal amount of time is growing. So what can we do to get somewhere near these expectations and lease more properties?
The old price, presentation and marketing is a great place to start, and as this blog (what a horrid word) continues, we'll delve deeper into the issue, and whilst an exact formula is not likely to be discovered until Steven Hawkin buys a property management firm, we'll at least have a good idea of how to get a property leased a little quicker. 
For me, it all starts at the listing presentation or vacating tenant call. This is our chance to tell the owners what price we think it is worth, what they need to do to the property, and how we should be marketing it. Whilst they might take it as gospel, or allow it go in one and out the other, this is our time to shine.
Fact and case studies are what does it for me. Each of us has a different technique to get our point across, but fact and case studies are always going to be the most persuasive due to their solidity. Make sure that the case studies you choose to use are relevant to the landlords property. In fact, make sure you know the landlords property. I have just had two new property managers start in my team, and they don't know all the properties they manage, yet with all the photos from condition reports, routines, and past advertising, they get a pretty clear imagine in their head before they call.
Lastly, take every opportunity to SHOW the landlord. We all know that real estate agents are fine upstanding citizens, whose public reputation is impeccable, but every now and again a landlord needs more than just your word. Show them the comparable properties. Show them the average days on market. Show them the difference between professional and normal photography.
Like I said, this isn't the magical formula to get more properties leased, but it has yielded some pretty good results so far. Next time, we'll take a look at how to get the price "right" for you, the landlord and the tenant.
---
About Sam Nokes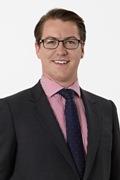 Sam Nokes is fast becoming one of Victorias most prominent estate agents. As a self confessed "Property Management Nerd", Sam's dedication to the profession and constant pursuit of excellence have seen him enter the role of department head at 21, and rise to the head of property management for Biggin & Scott Prahran at only 25. Sam has won many awards for his work, and is also a member of the REIV Property Management Committee and Chairperson of the REIV Young Agents Committee.