Many assume a successful BDM, is often hired to simply be signing new landlords. I can assure you from my past experience it's much more than that, writes Tara Milzewski.

Blogger: Tara Milzewski, founder and mentor, BDM Academy
To be a successful BDM you need to have the minded, ability to establish and maintain relationships with landlords and referral sources whilst understanding the vision of the agency and provide direction for the entire property management department.
BDM Mindset
A BDM with the right mindset has the ability to create instant trust with new landlords. It should always be your primary goal to create trust with the landlord and not focus on closing straight away. Creating genuine trust is the essence of building long lasting relationships, and these relationships can turn into more new managements. Once you start to see the landlord has trust in you, you will notice a change in their body language and conversation. This is then when you start with your closing questions and test the water to see if they are ready.
While I want you think like a salesperson, you must remember to change your language away from 'sales speak' to natural language that allows you to connect with people. You should use phrases like 'would you be open to' instead of 'would you be interested in', you immediately set yourself apart from your competition as a BDM who is patient, open minded and willing to listen.
I believe highly successful BDMs understand the importance of their role and have a salesperson's mindset.
BDM Delegation
In the role of BDM, it is important to understand how to be a great delegator and an even better supervisor. Delegation is having the ability to assign duties to another person or persons while still being held accountable for the overall outcome. The one common problem I face with my members in the BDM Academy is many of them having trouble handing over the new investor to the property manager. If you want to secure 20, 30 or even 40 managements per month you need to become the expert in delegation.
BDM Guarantee
By having a guarantee in your property management department you are providing a formal assurance to your landlord. You are guaranteeing that the entire department will provide the level of service that is expected of them under the legislation. During time as a BDM we had a Landlord Service Guarantee which I found to be a very powerful tool during the negotiation process.
BDM Time Management
I hear so many BDMs say 'I wish I just had more time' and 'if only I just had an extra couple of hours in my day I would achieve so much more'. However, we all know we are unable to change time and if we could, would it really solve our problems?
The funny thing about the phrase time management is that you can't really manage time. However what you can do is manage yourself and the activities you carry out on daily basis. It will never matter how organised you are because there are only ever going to be 24 hours in a day. This is why it is so important to have an ideal week in place to make sure you are 100 per cent accountable for where you spend your time.
Do you find yourself spending time on activities that are meaningless to the outcome you are hoping to achieve at the end of the day?
Have you ever considered keeping a daily a track record of the activities you are performing? Many of us seem to have an addiction to being time wasters and tend to procrastinate during our daily routines.
BDM Unique Selling Point
Having a USP (Unique Selling Point) is extremely important to a BDM and property management department. A USP is a product or service you provide that is different from, and better than, that of your competition. Without a USP you run the risk of getting lost amongst the other property management department's in your region.
A USP should separate you from your competition and raise the bar to a level only you can reach. The right USP will help you achieve your goals, put you in a league of your own and you will stand out from other BDMs.
Your USP should stop your prospective landlords in their tracks and grab their attention. It needs to be short and to the point. Basically, it should be as long as a headline in a feature story.
When you are writing your ideas for your USP you must remember to have a call to action. You want prospective landlords to be saying 'tell me more' or asking 'when is the best time to make an appointment with you?'
I challenge you to look at the top five tips over the next month and review your current performance. If you find areas you could improve or implement allocate time in your ideal week and keep a record of the changes you have made.
---
About Tara Milzewski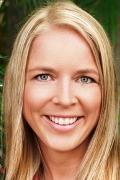 Tara commenced work as a trainee property manager following High School and after gaining valuable knowledge and experience became the business development manager at Wide Bay Prestige Properties.
Tara is dynamic, highly motivated and has a strong passion for business development. She has a very strong understanding and appreciates the importance of growth in the property management department.
Tara's major accomplishments include successfully securing 268 listings in one financial year and signing 30 new rental listings in one month.
In 2012 Tara won an all-expenses paid trip to Hamilton, New Zealand and spoke on a BDM panel at the REINZ National Conference.
Tara has previously spoken at the 2011 PPM National Conference about building your property management department and has written articles for the Property Management Journal and Real Estate Jobs Search, providing helpful tips for BDM's.
In 2013 Tara started the BDM Academy and has been contracted to consult for a variety companies throughout Australia and New Zealand. Tara's vast wealth of knowledge in property management growth is sure to interest real estate principals who are looking to grow their most valuable asset and income stream, their rental roll.
Make sure you never miss an episode by subscribing to us now on iTunes
And dont't forget to leave REB a review!

Listen to other installment of the Real Estate Business Podcast