Tara Milzewski shares how to maximise your opportunities at networking events

Blogger: Tara Milzewski, founder and mentor, BDM Academy
In the real estate world, we need to focus on expanding our network of contacts every day. Networking is about obtaining information and making contacts that will help grow the property management department.
Networking events are popping up everywhere these days, but savvy BDMs already know that there are networking opportunities everywhere. The following tips can be applied to any type of setting including a breakfast or an evening event, sporting groups, a conference or a function. You will be surprised where you meet your biggest clients – they will be at the events you least expect.
Before attending networking events, it is important to be prepared and, where possible, have your targets picked prior to walking in the door.
1- Don't forget your Business Card
Make sure you have your business cards with you at all times and use them. Keep your cards in an easy to reach spot and don't forget the old hand shake. Be sure to keep the cards that you collect separate from yours. It is very unprofessional to be fumbling through a pile of cards when you are trying to find one of your own.
2- Have your Unique Selling Point (USP) ready
Knowing your Unique Selling Point (USP) at a networking event is extremely important for BDMs. A USP is a product or service you provide that is different from, and better than, that of your competition. When you are meeting someone for the first time and they ask you about yourself, the agency and why an investor should choose you, this is the perfect opportunity to give them a taste of what the agency has too offer and to be their first choice when they think real estate.
3- Go prepared with interesting conversation starters
Be up-to-date on world and local news and pay attention to current affairs and real estate trends. Know the events that are coming up in the community, listen to the person you are speaking too and try to relate to topics they bring up in conversation. A topic that is very difficult for conversation starters, and is best to avoid, is politics. It is a topic that can generally brush people the wrong way, especially if their opinion is different to yours.
4- Express interest
Show interest in the person with whom you are speaking, without overdoing it. When you get people to talk about themselves, and you take the time to listen, you will be remembered as a fascinating conversationalist, even if you say very little. While engaging in a conversation with a contact, avoid looking over their shoulder to scan the room. This is a guaranteed way to frustrate your contact and be branded as rude. Always aim to leave the conversation on a high note and a bring smile to the other person's face. Excuse yourself from the conversation before it begins to die down. Know when to end a conversation and always leave them wanting more.
5- Keep in regular contact
Maintaining contact with the people you meet at networking events is vital. Set tasks to call or e-mail to touch base and prepare conversation starters. Provide them with articles or industry facts which may be of interest, or recognise season events like Christmas and send a card with a scratchy. Strive to keep building relationships and focus on the long-term benefits. You never know when you might need information or assistance from your network of friends, colleagues and business owners.
Recognise every opportunity you have to increase your networking database. You can learn new business ideas from other networkers, obtain leads, and make new friends. If you are prepared and open to actively network on any occasion, you will have the potential to reap the reward of ongoing referrals.
---
About Tara Milzewski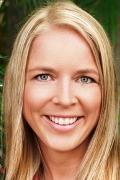 Tara commenced work as a trainee property manager following High School and after gaining valuable knowledge and experience became the business development manager at Wide Bay Prestige Properties.
Tara is dynamic, highly motivated and has a strong passion for business development. She has a very strong understanding and appreciates the importance of growth in the property management department.
Tara's major accomplishments include successfully securing 268 listings in one financial year and signing 30 new rental listings in one month.
In 2012 Tara won an all-expenses paid trip to Hamilton, New Zealand and spoke on a BDM panel at the REINZ National Conference.
Tara has previously spoken at the 2011 PPM National Conference about building your property management department and has written articles for the Property Management Journal and Real Estate Jobs Search, providing helpful tips for BDM's.
In 2013 Tara started the BDM Academy and has been contracted to consult for a variety companies throughout Australia and New Zealand. Tara's vast wealth of knowledge in property management growth is sure to interest real estate principals who are looking to grow their most valuable asset and income stream, their rental roll.
Make sure you never miss an episode by subscribing to us now on iTunes
And dont't forget to leave REB a review!

Listen to other installment of the Real Estate Business Podcast