Despite a strong enthuasiasm for growth, many property management businesses struggle with this area. Rose Kelly looks at how you can change things around for the new year.
Blogger: Rose Kelly, consultant, Real Estate Dynamics
The number one request we have from clients and potential clients is to "help us grow our business"
The enthusiasm for growing a property management business is infectious and well rewarded. Yet it is an area in which so many businesses continually struggle.
This is what I've discovered. Whilst growth can be pure magic, there are no magic spells in the journey. In fact, there are some common elements which if disregarded quickly turn into obstacles.
As you approach the end of 2013 and prepare your business plans for 2014, I thought it might be helpful to share these findings with you.
Regardless of size, location and history of your business, if you can get these core elements right you will have a great foundation for growth.
1. Systems and Control - A proactive approach to systems development is the key to a forward moving property management business. The definition of a system is a process that works in a consistent manner, and with consistent outcomes regardless of the staff member implementing it. Good businesses which experience healthy and profitable growth are those which can be identified as 'system dependent' rather than 'people dependent', ie the systems are so embedded into the business operations that they are adhered to and in fact relied upon regardless of any external influences.
Developing and maintaining a solid business requires continued diligence to process control ensuring consistent, measureable and predictable outcomes are achieved for clients, customers and staff and that these are maintained, no matter what. Consistency is not only easy to "sell" to new and potential clients – it is the energy source for your business. It is one of the sacred ingredients in feeding the enthusiasm and motivation of your team to keep moving forward.
2. Staff Morale and Performance - Closely linked to Systems Implementation and Control is the energy, enthusiasm, motivation and morale of the team. Regardless of skill level, knowledge and loyalty, every team requires psychological support, mentoring, guidance and positive performance management in order to replenish their workplace energy. . When a group of people come together in the workplace they need to know exactly what is expected of them individually and as a team. They need guidance and support in achieving these expectations and they need to know from the team leader or business owner when these expectations are being met or not met. Equally they need appropriate rewards and recognition when their achievement surpasses what is expected. Great teams don't just happen. They are built and managed to high performance with corresponding levels of morale and enthusiasm.
3. Management and Leadership – If you've already made the connection between the above two elements and the need for an inspired leader with sound management skills then you would be absolutely correct. Likewise, if you are embarking on a journey of growth for 2014 or planning to extend your current position in any way, then it might be time to look at your own skills in this area. Is it time to audit your own approach to the business… how much positive energy do you bring … how well do you know your own systems… how consistent are the outcomes … how do your clients view your business … how appropriate are your monitoring and feedback systems regarding your staff performance and how well do you communicate and relate to all of those around you. Your answers to these questions should provide you with the immediate direction for moving forward.
The New Year is always a time for a fresh start with enthusiasm running high. Why not make the most of 2014 by embarking on the growth of your business from a fresh and informed perspective?
About Rose Kelly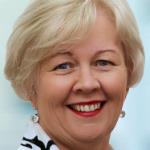 "In her 30 year Real Estate career, Rose Kelly has become well known as a leader in Australian Real Estate circles. She has excelled as a business owner, property manager and trainer and was the original editor and publisher of The Property Management Journal. Rose recently joined Real Estate Dynamics as a consultant trainer, coach and business analyst in Property Management."
Make sure you never miss an episode by subscribing to us now on iTunes
And dont't forget to leave REB a review!

Listen to other installment of the Real Estate Business Podcast