Anyone in real estate for more than a month will have worked out that our industry is not really about property, it's about people.

Blogger: John Goddard, general manager of marketing and sales at Rockend

Sales and property management transactions only occur when change dictates a need for people to move, invest, downsize etc. Property management is further complicated by the ongoing relationship that is created between the managing agent and the tenant. Communication is critical to build a long term, trusting relationship.
So when you step back and watch the transactions between people in your business, how well are they managed and how happy are the participants with the outcomes? Also think about how happy you are at being involved in the business and the transactions?
As you gain work experience and get a little older, some people get a little smarter in the way they relate to other people. Some of us already have great people skills in our early working years and are able to get along with others even in testing situations.
If you need to learn a little more about the soft skills of people management, I recommend a book by Daniel Goleman called Emotional Intelligence. If you read this book and apply its ideas well, I can guarantee you will "get along" better with others, both at work and at home.
Goleman starts by explaining, in a not too scientific manner, the evolution of the human brain and basic brain chemistry. This is useful to know, because when you understand the automatic manner in which the brain is programmed to respond in certain situations you become empowered to control how you react. In simple terms you need to think before you act.
Goleman then provides a framework to explain emotional intelligence in five elements: self-awareness, self-regulation, motivation, empathy and social skills. He expands on these themes to clarify the issues and skills we need to address.
Like many texts that focus on management and human behaviour, the book is a little longer than it really needs to be. That said, it's well worth the read as a key personal development task early in 2014. Its importance can be linked to a short phrase "IQ may get you hired, but EQ will get you promoted."
Understanding EQ is important, but so many of us just don't get it! You may be looking across the office right now at someone in your team just wondering if the book might help. Happy reading in 2014.
---
About John Goddard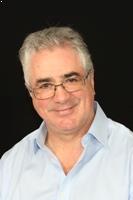 John has been with Rockend since 2004. He is a Chartered Engineer with a BSc (Hon) from the University of Hertfordshire in Industrial Engineering and an MA in Research Methods from Macquarie University. Prior to joining Rockend, John held engineering, consulting and sales leadership positions in companies including BOC, Coopers & Lybrand, Hewlett-Packard and Telstra.
During his time as CEO, John led Rockend through a period of significant change to become the clear market leader in property and strata management software solutions. Client numbers increased x 3, revenues x 5 and net operating profit x 8. Improvements were achieved through six main strategies: a complete brand refresh; development of a national sales team; recruiting and developing a new leadership team; building a customer service culture second to none; deploying a companywide CRM/ERP platform, and most important of all, implementing innovative staff engagement and development programs.
As the current General Manager of Sales and Marketing John's continuing priority is establishing successful business partnerships to help real estate and strata management businesses grow and maximise profits.
Make sure you never miss an episode by subscribing to us now on iTunes
And dont't forget to leave REB a review!

Listen to other installment of the Real Estate Business Podcast