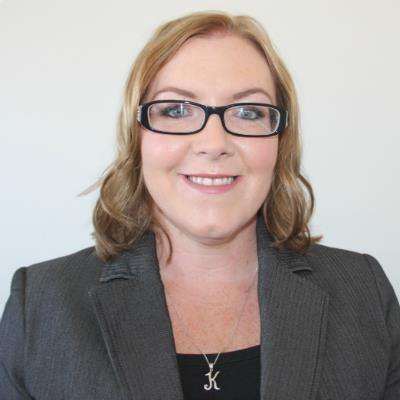 Kelley Seaton, director of Property Management HQ, shares some ideas to make the most of every opportunity available during the agency/tenant relationship.
I had a meeting the other day with another agency who informed me that they do not conduct pre-vacating inspections. When I queried the agency principal why not, he said it's double handling and taking up valuable time meeting the tenants twice before they move out, as they will do a full vacating inspection when the tenants return the keys.
I understand that each and every agency functions differently, and acknowledge what works for me might not work for them etc. but I walked away from our meeting slightly concerned for them. However, I failed to point out to the agent the reasons why we do conduct pre-vacating inspections and thought I would share with you some opportunities you could find helpful for your agency to finalise the tenancy effectively.
When a tenant gives notice, we all do the usual things on our vacating checklist, such as confirm receipt of their notice of intent to vacate in writing, checking the number of days on the notice given is correct, cross checking lease end dates and preparing break lease fee invoices if a fixed-term agreement is still in place. Then we;
• Discuss marketing with the current tenants. They still live in the home that you're about to advertise all over the internet. They have personal belongings they may wish to pack away before people inspect the property.
• Discuss advertising images. You may have professional photography arranged, or photos from before the tenancy, but it is always better to have fresh photos at the exact time of advertising. Have you ever thought about asking your tenants to take about 15 shots for you that they will allow you to use on advertising? They will supply you some great images.
• Pre-arrange showing inspections. Arrange two set viewing times for the first week - the first 72 hours is the prime time, since the property is just listed. Explain to the tenants that it is great to show the home as soon as they have given notice because this way they may not have started packing yet. If we can secure a tenant two to three weeks before they move out, they have time to get packed up without worrying about keeping the home perfect for prospective tenant viewings.
• At the pre-vacating inspection. Inspect the property and identify all areas that need their attention. Provide the tenants a thorough bullet point list of exactly what they are required to do, (this is in addition to the Vacating Inspection Guide that you have already provided with their confirmation to vacate pack). Suggest they highlight this list as they go, so they do not miss anything required of them. Keep it for the final inspection to confirm they achieved the list.
• Help them disconnect their services. Checklist: gas, electricity, phone, ADSL, foxtel, pre-book any council garbage collection needed, mail redirection, provide your preferred trades contacts list that they may need such as a carpet cleaner, pest controller, lawn mower or painter.
• Key sheet. Provide them with the key sheet that they signed upon accepting them at the commencement of the tenancy. Ask if they had any extras cut, make a note of that for the final inspection. Request any additional keys cut.
• Claim for Refund of Bond Form. Have this ready to bring to the final inspection with their bank details on it, for a speedier refund.
• Confirm date and time of the final inspection, and that you recommend and would like them to attend.
• Ask their feedback. At this point ask: Have they enjoyed leasing through your office? If not, why or what can you do better? If the response is favourable, ask them for a testimonial.
• Understand they are in a transition in life which they might find difficult to deal with. Moving house is a big step, there are many of things they need to arrange with their new house, let alone remember everything with the home they are vacating. They will see all of this additional information as a huge help from you. Just be there, with your checklist to help, and tell them you have allocated this time to them to ensure the ending of their tenancy is hassle-free.
About Kelley Seaton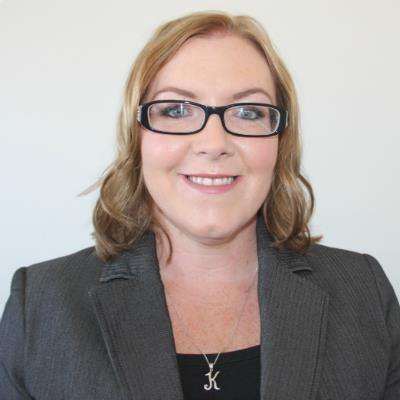 Kelley has been involved in real estate since 1994, and without even realising it, is now her 19th year in the industry. It was in 2009 that she decided to start her own agency, Property Management HQ, which operates on the Central Coast and Hunter Region of NSW. Her business is purely property management, which makes it a specialist agency in its area. The office is very customer focused and listens to the individual needs of its clientele.
ABOUT THE AUTHOR
---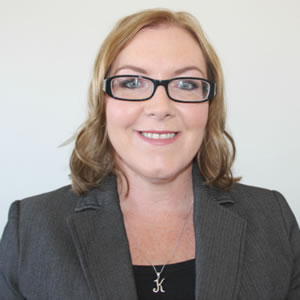 Kelley has been involved in real estate property management since 1994, and without even realising it, is now in her 20th year in the industry. It was in 2009 that she decided to start her own agency, Property Management HQ, which operates on the Central Coast and Hunter Region of NSW; and five years later Kelley opened another office, PMHQ Property Management, in East Brisbane. Her offices specialise in purely 100 per cent property management - focusing on this field alone is fun, challenging and rewarding all rolled into one. Just recently Kelley was a conference speaker at the Leading Property Managers of Australia (LPMA) Conference on the Gold Coast.
Make sure you never miss an episode by subscribing to us now on iTunes
And dont't forget to leave REB a review!

Listen to other installment of the Real Estate Business Podcast