The New Year brings us a chance to reflect and set resolutions for the upcoming year. For investors, the financial year is no different.
Blogger: Suzannah Toop, head of property management, Toop & Toop
The final days are upon us and businesses and organisations have had their head down preparing for a number of months. Property investors are also caught in the race to 30 June as they look to make the most of tax benefits available to their rental property portfolio.
For the seasoned investor, running around organising depreciation schedules on hot water units and air conditioners, arranging any last minute repairs and pre-paying expenses such as water and council rates is common practice. For the new investor, your property manager can become your best friend as you question what to do leading up to the end of financial year.
This time of year is when your  investment strategy becomes front of mind as your accountant prods and probes what income you have derived, what capital expenses you've incurred and what items can be depreciated. Speaking with a number of clients over the last six to eight weeks, each landlord has different priorities, and therefore very different strategies. 
Some landlords are solely looking for capital growth as their investment hold is heading to the tail end and they plan to within the next two to three years to realise the gain. This means any substantial capital upgrade to the property is off the cards and as a result, the property may attract a diminishing rental income as tenants are becoming increasingly attracted to more 'modern' homes. So long as it's in the plan, there's less angst if the rent takes a hit.
Other clients have a 10-15-plus year investment forecast and these investors are building their portfolio and actively looking for opportunities in the market where there is capital growth potential, but also steady returns. They are not afraid to spend money on preventative maintenance throughout their tenancies and look for recommendations from our team. They see huge value in the ongoing upkeep of the property to ensure that rent remains consistent and the property remains attractive in the market, whilst minimising the risk of extended periods of downtime between tenancies. 
So, what do we see?
In our business we see hundreds of investors making decisions every day, and those with a clear approach avoid the reactive spending that stems from being 'caught in the middle'. 
Strategic short-term investors will, where possible, minimise their spend money on capital upgrades when they don't intend to hold the property for long. Overcapitalising is a common risk these investors face. Those looking to invest long term consciously spread out expenditure by completing preventative maintenance, therefore avoiding being lumped with capital expenses in one particular year. It's the investors in the middle zone, without a clear direction, that can feel out of pocket or frustrated at times.
Knowing your investment approach is key, and for young or new investors, this is something to consider early in the piece. From my experience, it's absolutely critical to know this before you decide to purchase a property. The type of property you buy, (whether it's a new build, unit/townhouse or an old character home) plays a large part in your strategy. It helps set the framework and can often determine if you will be successful in achieving your investment outcomes.
Whilst each investor might have a different approach, they all have one thing in common… they've invested in the property market. Adelaide has recently been flagged 'the investment hotspot' so there's no time like the present to jump in! With the new financial year almost upon us, take the time to set new financial resolutions and review your investment strategy. Happy New Year!
ABOUT THE AUTHOR
---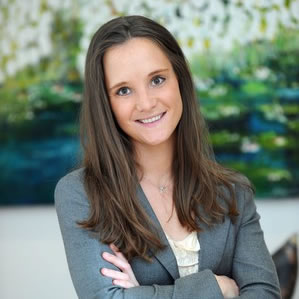 In 2010, Suzannah completed a double-degree with a major in finance and property, as well as achieving honours in law. Suzannah was then accepted into the AMP Capital Graduate Program in 2011 and joined the property investment team in Sydney. During this time she commenced her College of Law studies and was working alongside an in-house solicitor gaining experience in the transactions team, focusing on due diligence. Having spent 18 months working alongside fund managers, commercial valuers and property developers, Suzannah returned home to work in the family business in mid-2012 and is now head of property management at Toop&Toop.
Make sure you never miss an episode by subscribing to us now on iTunes
And dont't forget to leave REB a review!

Listen to other installment of the Real Estate Business Podcast