How often do we go into battle, into the defence line and retaliate to get our point across? How often does this happen?
Often in real estate we have confrontations, some isolated incidents where it's really horrible where people can become hostile, threatening and abusive. What do we do?  Do we stand our ground, tell them the rules, and be defensive and strong back?  Does that really help?  Usually it makes matters worse and quite often will blow the situation out of proportion.  
What we need to realise is that humans then react via emotion and those emotions that we feel at any given time cause us to react and respond in a certain way.  Most humans do not have the ability to think clearly or act calmly in a state of panic; fear or a threatening situation and often a reaction is given to a certain action.
Do you think it's wise to argue your point back, get upset or angry?  Although we may be 100 per cent correct in what we are saying and the other party 100 per cent wrong, how do you move past an aggressive or hostile situation that could jeopardise your safety, ruin your reputation and damage your brand?
People do "not so great things" in the heat of the moment. When emotions run wild, people go crazy sometimes, so how do we in real estate help to diffuse and protect our safety, our brand and our reputation?
Take the higher ground, be humble and empathetic. Yes, it's darn hard when you're being yelled at or told what you are doing wrong, or the other party's "correct opinion". Yep I've had it.  So where to?  
Let me listen to you? Please explain to me so I can understand, let me listen to you. Sometimes listening is all it takes to calm a situation down, gentle soft tones, no arguments, don't give your opinion, just let them talk, comfort them, let them know you're there to listen.  You may be stewing underneath but control yourself, deep breaths and just relax and they will relax, calm them down, let them know you will look into it and see what you can do to help.  
Get them calm and then move them on with grace and integrity; don't bother arguing because it will just elevate the issues and situation.
Yes, we love to be right, it's human nature. We love to make sure that the other party is aware that we are right and they're not - that's natural, but the wise will know this in their own mind and look for ways to control the situation and resolve it as quickly as possible without further issues.
Agents are commonly faced with this for one reason or another and it's your responsibility to be the bigger person to stand down, to be humble and to protect and preserve.
ABOUT THE AUTHOR
---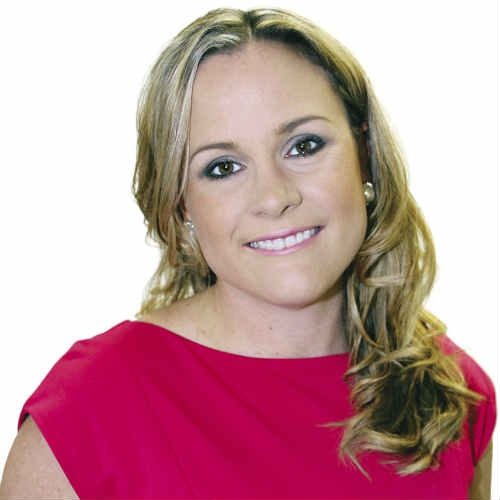 Loretta Morgan has over 17 years' experience in the property industry, ranging from managing residential real estate to major commercial and industrial portfolios for private and institutional investors.
Loretta was a finalist in the 2011 REIQ Awards for Excellence - Commercial Property Manager of the Year category and also a finalist in the 2013 REIQ Awards for Excellence - Residential Property Manager of the Year. This year, Loretta was a finalist in the Sunshine Coast Business Women's Network - Young Business Woman of the Year, regional finalist in the Australian Institute of Management Excellence Awards and finalist in the Sunshine Coast Business Awards.
Loretta is also a member of the REIQ, Young Industry Professionals Advisory Panel.
Make sure you never miss an episode by subscribing to us now on iTunes
And dont't forget to leave REB a review!

Listen to other installment of the Real Estate Business Podcast