It's only seven days until Christmas and it's well and truly reached the silly season, when things get hectic!
Many offices that I know of close down over the Christmas-New Year period for various reasons. It might be a quiet time for you, or just a great excuse to take time out. We're all consistently busy in the property management world, and sometimes we rarely take a break, so if you're lucky enough to be given time off, this coming week should be all about preparation and ensuring that you are super organised before you break.
I would like to think that the more organised you are, the less chance of someone needing to contact you. Some things to consider that might help:
• Rent payments and arrears: Ensure tenants know that they are to pay rent in the normal pattern. Just because you're personally not in the office, doesn't mean that rents won't be receipted by someone else. Rent collection will proceed as usual, by your accounts team or department head, or whomever you advise. 
• Repairs and maintenance: Follow up all outstanding work orders. Chances are, what's not done this week might not get done before Christmas, but follow up and ensure your tenants and owners know about the current progress. If you advise them now, they won't need to call you over the break to chase you. 
• Tradespeople: Confirm who will be available over the break and confirm they will be your direct office emergency contact. Ensure all tenants are aware of who to call in the event of an emergency.
• Out-of-office messages: Ensure you leave the details for your emergency contact everywhere possible. Set up your out-of-office email replies, your voicemail, and a note at your office shop front. Leave step-by-step instructions so that they are able to reach someone who can help them.
• Vacant properties: Of course, we don't stop showing properties. Having a vacant property over Christmas is very stressful for an investor, and we understand the pressure to seek tenants ASAP. It is also a good time to have a quick check-up on any vacant properties. This is where I bend the rule. If the leasing consultant isn't available, I make myself available, as our business owner. I realise all my staff need a break, and this is their time to do so, even the leasing consultant. So, I do keep on top of all inquiries and ensure this process continues. Should a prospective tenant wish to view a property, we will do whatever it takes to get them through the property. We do this because our nearest fellow agent might be closed too, and not showing available properties, so if we are flexible, our properties will be leased over this period. 
It all comes down to educating your owners and tenants, and communicating with them in advance. Of course, the odd caller might come through, but if you eliminate and prepare as best as possible, things should be smooth sailing over the break, and you should just hear from the owners or tenants that have an emergency…. Like when the oven stops working on Christmas Day when they've prepared a gorgeous turkey that needs cooking – NOW!!! Aaagh…
Enjoy your well-deserved break and best wishes for an amazing 2015.
ABOUT THE AUTHOR
---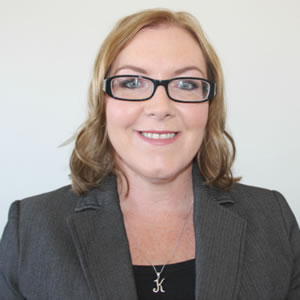 Kelley has been involved in real estate property management since 1994, and without even realising it, is now in her 20th year in the industry. It was in 2009 that she decided to start her own agency, Property Management HQ, which operates on the Central Coast and Hunter Region of NSW; and five years later Kelley opened another office, PMHQ Property Management, in East Brisbane. Her offices specialise in purely 100 per cent property management - focusing on this field alone is fun, challenging and rewarding all rolled into one. Just recently Kelley was a conference speaker at the Leading Property Managers of Australia (LPMA) Conference on the Gold Coast.
Make sure you never miss an episode by subscribing to us now on iTunes
And dont't forget to leave REB a review!

Listen to other installment of the Real Estate Business Podcast