In Part 1 we looked at how to build a profitable department. This week is about execution and accountability, and why it's time for budgeting and planning!
Execution and accountability 
Budgets and plans are great, and give a clear direction, but the power of the idea is in the implementation. So, how do you make sure the plan is implemented? An execution strategy! To create an execution plan, what steps are required, and by whom, and when? How do you then hold people accountable? What are the consequences for success or failure? Who is managing the total project? 
I work with agencies across Australia and the UK formulating these plans and creating execution and accountability strategies. I know creating a strategy and following through on the execution is not as simple as it sounds. How many ideas and goals have you had? How many of these have you successfully implemented in the time frame you originally forecast? Ask yourself, why did this not happen?
Generally, it does not come down to having a bad idea, just a poorly executed one. Working with my clients, the key success comes from my execution and accountability strategy. Who is holding your business accountable other than you?  
Budget reconciliation is key. Each month, the budget should be reconciled against the actual figures. Did you hit target? If not, why? Analyse, and adjust your plan accordingly. A review provides opportunity to adjust and stay on track, even after a low month. 
Next blog, we take a look at the importance of people in setting a profitable budget!
ABOUT THE AUTHOR
---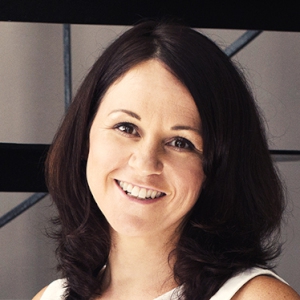 Fiona Blayney is the managing director of the highly successful consultancy, coaching and training business Blayney Potential Plus, specialising in estate agency services in Australia, New Zealand, the UK and the US. Over the past eight years she has developed a reputation for being one of the best business strategy and growth specialists around.
Fiona's energetic and motivational presence has ensured her popularity at industry events. She regularly performs keynote presentations for many of the leading industry groups both in Australia and abroad, including the National Association of Realtors (NAR) in the US and the National Association of Estate Agents, England and Scotland.