The term 'emotional quotient' (EQ) came to fame in the early 1990s and has drastically changed the business landscape. 
Although the concept of EQ existed long before the 1990s, the formal term EQ came to light thanks to Daniel Goleman's book Emotional Intelligence.  This book cemented many long-standing beliefs with the backing of scientific studies and as such, started the EQ buzz. With the popularity of EQ testing rising in the work place, what impact does this have on your business and why are high-scoring EQ candidates crucial to the success of your business?
In society, we have been taught that IQ (intellectual quotient) is the key to success. However, science would prove otherwise. In order to secure a job and perform your role you require IQ, but in order to rise above and beyond in your role you will require EQ. In simple terms, IQ gets you hired while EQ gets you promoted. Those with a high EQ have the ability to manage emotions, relieve stress, communicate with others and defuse conflict; all qualities which are highly desirable in staff.
How much does EQ affect your performance at work? More than you probably think, according to studies. A recent study conducted by CareerBuilder found that 71 per cent of employers are more likely to hire someone with a higher EQ than IQ. Emotional intelligence is the greatest predictor of performance in the workplace and those with a high EQ are more likely to land a leadership position than their lower EQ counterparts.
Those who possess a high EQ are highly self-aware and as such are able to effectively manage their emotions and read the emotions of others. This helps navigating complex social situations and reading the sentiments of others in the workplace. Reading others also allows an individual to engage with others in a manner that builds stronger relationships - a vital skill in any business arena. Having employees with high EQ can lead to a highly productive, effective and motivating environment. By conducting testing in the interview process you can analyse key personality traits of the candidates, providing you with an idea of how a candidate is likely to perform in a role. At Rockend, we use a testing system called the Hogan Assessment, which provides  great insight into potential EQ, as well as other factors such as strengths, motives and values.
The essential EQ skills are something which can be learned and developed over time. Those with lower EQs may struggle at first to incorporate these skills into their daily lives, but can be developed over time. Core skills such as stress management, conflict resolution, relationship development and communications are just a few areas you can begin to refine and be aware of in your workplace.  
ABOUT THE AUTHOR
---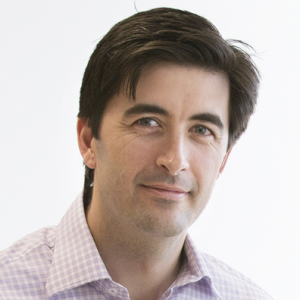 Alister Maple-Brown is the CEO of leading property management software provider, Rockend.  After completing his BA in both Australia and the United States he worked on Capitol Hill in Washington, DC followed by two years as an analyst, trainer and business development manager in the worldwide sales division at Inktomi, a rapid growth software business in Silicon Valley, California.
Alister has been with Rockend since 2001 and as sales manager grew new business revenues by 40 per cent over the years before moving into the marketing team until 2007. For the following three years he led the product development team before moving to the role of general manager of PropertyTree, Australia's first cloud based property management solution. In mid-2012 Alister became CEO of Rockend.
Alister is dedicated to the development of innovative technology which will become even more central to Rockend's future progress in the property industry.
Make sure you never miss an episode by subscribing to us now on iTunes
And dont't forget to leave REB a review!

Listen to other installment of the Real Estate Business Podcast