No matter how amazing your product or service is, it is impossible to meet the expectations and satisfaction levels of all of your customers, all the time.
Customer complaints are inevitable on one hand and a great opportunity to listen and improve on the other. All complaints are a learning process and provide valuable feedback to your business. No matter what industry you're working in, complaints are a fact of life, so how can you best navigate them?
Firstly, I suggest a change in mindset. Don't look at negative feedback as a complaint, look at it as a chance to offer service that is above and beyond the expected. It is your opportunity to change the experience into a positive, win back the loyalty of your client and create a lasting, positive change in your business. This will help remove the temptation to become defensive when speaking with an unhappy customer. By keeping an open mind, it's easier to completely understand your client's issue and to put yourself in their shoes. Taking the time to listen and empathise with the customer will help you to determine the best resolution.
Once you have understood the feedback, focus on ways to resolve the issue that will turn the experience into a positive for the client, while also doing the best thing for your business. Finding a solution which satisfies the customer and the business may involve some negotiation, a well-honed skill of any property manager!
Resolving an issue with an unhappy client and turning the experience into a positive isn't where it should end though. The real value of negative feedback in your business is when you implement a resulting process or idea to create positive, lasting change. Maintaining a record of all issues will allow your business to track trends. If specific situations continue to reoccur, it makes it easy to identify areas in the business that you can improve on. Just think about the possibilities for you and your business if you were to identify every place your service could falter and implement a process to prevent it before it occurred? Great customer service is a competitive advantage in any industry, especially property management. How you handle negative feedback can be a differentiating factor. Remember that an unhappy customer will tell 10 people about their experience, but a customer whose issue has been resolved quickly and had their expectations exceeded, is likely to turn into a loyal advocate in the future.
ABOUT THE AUTHOR
---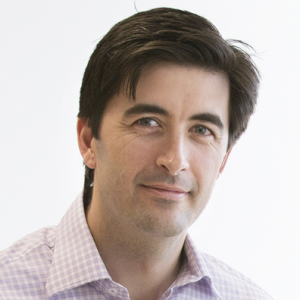 Alister Maple-Brown is the CEO of leading property management software provider, Rockend.  After completing his BA in both Australia and the United States he worked on Capitol Hill in Washington, DC followed by two years as an analyst, trainer and business development manager in the worldwide sales division at Inktomi, a rapid growth software business in Silicon Valley, California.
Alister has been with Rockend since 2001 and as sales manager grew new business revenues by 40 per cent over the years before moving into the marketing team until 2007. For the following three years he led the product development team before moving to the role of general manager of PropertyTree, Australia's first cloud based property management solution. In mid-2012 Alister became CEO of Rockend.
Alister is dedicated to the development of innovative technology which will become even more central to Rockend's future progress in the property industry.
Make sure you never miss an episode by subscribing to us now on iTunes
And dont't forget to leave REB a review!

Listen to other installment of the Real Estate Business Podcast