Many landlords link longer-than-expected vacancy and difficulty in finding a tenant with not having the right property manager or getting good service.
In some cases this may be accurate and the property manager or leasing agent isn't acting in the client's best interests. Perhaps they're unmotivated or lacking office support to get through daily tasks – making leasing property laborious.
However, more often than not the landlord has made a poor investment choice with their property. A decision made in all likelihood on bad advice - professional or otherwise. For example, the investor purchases off the plan in a new building; a high number of investments released at the same time equalling huge competition and higher vacancy rates.
It isn't all doom and gloom though. Property management is a role for strategic and dynamic thinkers – drop the rent with a built-in increase in the lease term and it will be snapped up first. Let's face it, these cookie cutter apartments do not have a point of difference to market – so the only difference that can be created is price.
Increase the lease term to ensure it isn't vacant again in 12 months with the rest of the building. Many tenants are glad to agree to a longer term, and if the references are good, why not bust through the glass ceiling of that one-year lease term. So many property managers cannot get their head around a longer lease term, which is so archaic.
Perhaps the landlord read about the increased return a furnished property can provide, not understanding the full picture relating to updating and maintaining furnishings, and the true cost of holding a property that is likely to attract more transient tenancies and longer vacancy rates.
Furnished property is such a niche product; it can work brilliantly with all the boxes checked. It needs to be fit for purpose with high quality furnishings and also be positioned perfectly – they can work well in the CBD and surrounding universities. Not to mention the convenience for an interstate or overseas landlord, who will then have the ability to utilise the property during vacancies.
As a property manager, don't be afraid to share your expertise and voice your concerns about a property and its limitations before listing it. A client will respect your knowledge when you can see the issues surrounding a property and the possibility of a longer vacant period – voice those concerns. Perhaps the owner will decide to sell a poor-performing investment and look to purchase something more in line with market demand.
Remember, the service is in the delivery. If a property is difficult to lease, do not stop talking with your owner because you have no news – this is the most stressful time for them so don't let them quote bad service for a change. Over-service them in the leasing period so they know it is not what you are not doing but how the market is moving at that particular point in time.
The Melbourne property market is strong, so strong that at times some take this to mean 'you can't go wrong with Melbourne', which certainly isn't the case. A buyer's advocate is the only way to get truly impartial investment advice, and make the right purchase every time. At Domain Property Advocates we strongly recommend all of our clients seek the professional assistance of a financial planner, to obtain a true understanding of where they sit financially and therefore set accurate and achievable financial goals.
ABOUT THE AUTHOR
---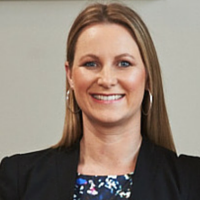 Director of Domain Property Advocates and head of the Property Management  division, Mel leads her team with a hard working attitude, straight shooter approach and tenacious drive to provide consistent, first class service to each and every client.
Make sure you never miss an episode by subscribing to us now on iTunes
And dont't forget to leave REB a review!

Listen to other installment of the Real Estate Business Podcast