We're all human: even the best of us stuff up from time to time. If you're reading this thinking it doesn't include you, you're wrong.
We all strive to ensure everything is done right first time, but despite having the best systems and procedures in place something will be missed. It may be a small mistake and easily fixed, it may be quite large and costly – but the way you handle it will show you're still a cut above the rest.
A small error might be a missed maintenance item, where you have the approval from the landlord, but among your 13 other phone calls and emails in that five-minute period you filed it away without actually organising the tradesperson, or you forget to follow up said tradesperson.
Your client doesn't forget, though.
Being a property manager means you should be the one contacting and updating your clients, not having them chase you for information. Let me just say here, I have been guilty of this. I have procedures in place to avoid it, I know I'm an excellent property manager, but sometimes I screw up.
So how can you still have a happy customer?
Admit it, fix it quickly and don't try to blame another staff member, a tradesperson or the tenant. If something is taking longer than it should, let the landlord/tenant know and tell them what you're doing about it.
If you stuff up enough that it costs your clients money, compensate them so they are not out of pocket – at all. People talk, but more people will talk about a bad experience than a good one. Even if you lose a client, at least it's on good enough terms that they're not going to tell everyone they know about the horrible experience they had with your company.
How do you help avoid making mistakes in the first place?
For me, an ideal week helps avoid errors. An ideal week allows you to use your time more effectively and allows you to determine your own calendar, rather than your clients doing it for you. I don't know about you, but I'm not a morning person – which means most of my appointments are in the afternoon and most of the morning is spent doing admin and chugging too much coffee.
Beyond that, only read your emails once. Don't go through them one by one and decide which ones you'll reply to now and those that you'll do later. Start at the oldest and work your way forward. It's great service as your clients are getting answers as soon as possible, and you're not reading the same email over and over. File it away, then shut it down. It's an unwelcome distraction, check again in a couple of hours.
Always use your systems, enter notes immediately and set reminder tasks if you need to. Have a running to-do list for each day. It's a great feeling to tick things off as you go!
If you do your job in blocks, at times that you've decided, you will find you have more time. Tasks are completed efficiently and there's less room for error as you're not jumping from one task to the next throughout the day, so nothing slips through the cracks.
ABOUT THE AUTHOR
---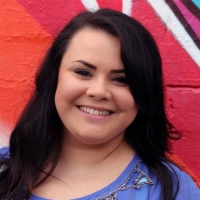 Samantha Gatherum-Goss is a licensed estate agent, director and founder of Qura Property, a boutique firm specialising in Melbourne Property Management and Buyers Advocacy.
Samantha has experience on both sides of the fence when it comes to property investment, and has been a respected member of a number of investment groups for over 9 years.
Using these first hand experiences to craft the way her agency operates, Samantha has created her own brand and built the rent roll entirely from scratch. Samantha has also spoken at a number of property investment seminars in Melbourne and continues to educate and challenge other property managers to improve.
Make sure you never miss an episode by subscribing to us now on iTunes
And dont't forget to leave REB a review!

Listen to other installment of the Real Estate Business Podcast