I'm usually in a different state, different marketplace and different property management business every day.
But when I speak to property managers for the first time, no matter where I am, the answer to the question "what would be your biggest challenge?" is first, "I don't have enough time in the day to do everything" and second "dealing with 'unreasonable' landlords and tenants".
Let's look at the first answer. I get it! You are always juggling various different tasks. I once was told that being a property manager was like being an air traffic controller. You have to know how to prioritise, to multitask, you have to be focused, be able to handle stress well and you have to know your processes and procedures.
Now, I know you don't have the responsibility of landing lots of aircraft, passengers and crew safely, but you do have the responsibility of managing what is probably someone's biggest asset, lots of them, and providing an amazing experience to your landlord and tenant.
How do you juggle doing so many things that have to get done on a daily basis … and doing them in the most productive way? It starts with having a plan, to your day and to your week. Some call this having an "ideal day" or "ideal week". I know most dislike the phrase, some in fact hate the concept, but the most successful property managers and new business managers in the industry swear by it. Let's in fact rename the phrase. I want you to start calling it your "rhythm for the day".
On a Monday, for example, if you are a property manager, is your rhythm focused around properties on the market for lease, providing feedback to your owners, educating them on the marketplace and how their property is tracking, processing applications and selecting tenants for your vacant properties, obtaining holding fees from approved applicants, setting up lease sign-up times, updating the websites with price adjustments, new photos potentially and fresh rewritten copy?
If you are a new business manager, are you calling purchasers who came through your sales team's properties for sale from Saturday to see if they were buying as an investment, are you calling your new owners who had properties shown at the weekend and providing an update, are you connecting with your pipeline of prospective landlords who in next 30 days you know want to be on the market? You can see that Monday's rhythm is around leasing and converting opportunities. In one business I consult in, they call this Money Mondays. As another example, the rhythm for Tuesday is usually around ingoing, outgoing and routine inspections.
I know you can't plan or account for emergency repairs that come in or owners who call saying, "Hi, I'm in town today, can we have a meeting?", but the most important part is to prioritise tasks and finish the most important ones first.
Dealing with unreasonable landlords and tenants is a little more energy-consuming. Returning that phone call or responding to that email is put to the bottom of the to-do list because you want to avoid a confronting situation.  I suggest the '5-before-10' rule – doing the five most important/challenging items before 10am. Not only do you have the most energy at the beginning of the day, but also it is important to not have these tasks hanging over your head all day.
The question of unreasonableness is always one that I ask back … why are your landlords and tenants unreasonable? I usually find this is a state of mind.
If you think and believe your landlords and tenants are unreasonable, then you are usually going to behave or communicate in a way that only exacerbates the situation. The next time you have an 'unreasonable' landlord or tenant, label them a VIP landlord or tenant and treat them like you would a VIP. I promise you, how you communicate and how they respond will be very different.
If you need any help in designing your rhythm for the day/week or have a particularly confronting situation you want some tips on how to handle, feel free to email me on This email address is being protected from spambots. You need JavaScript enabled to view it..
ABOUT THE AUTHOR
---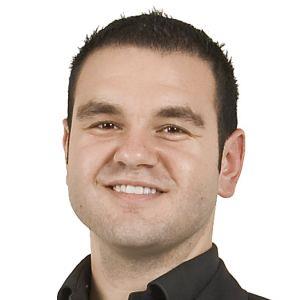 Vasili is committed to lifting the benchmark in superior property management services with in the real estate industry.
With close to 14 years' experience, Vasili is armed with unlimited energy and enthusiasm. Vasili has successfully implemented new processes and procedures, systems and technology platforms enabling real estate and property management businesses to establish an impressive market share.
One of his keys strengths within the property management area is winning new business, business development strategies and building organic rent rolls from scratch. One of his more notable achievements is building a rent roll from zero to 1,000 in four years for one of Sydney's top real estate agencies.
With this passion, an infectious energy comes from Vasili, which is truly motivating and inspiring. He also prides himself on facilitating excellence and helping others achieve their dreams, goals and ambitions.
Make sure you never miss an episode by subscribing to us now on iTunes
And dont't forget to leave REB a review!

Listen to other installment of the Real Estate Business Podcast