In order to achieve success in real estate you must do the work.
In my opinion the misconception about the real estate industry is that we get it easy, success is overnight, that we are the gifted ones, the ones that don't have to do the work. Ahhh, much to learn.  Welcome to the real world, people – real estate is about dedication, consistency and doing the work. It's pretty simple.  There is no overnight success; it's just the repetitive steps behind the scenes for an extended period of time to get to success and never giving up when it gets too hard.
Why do we only see a limited few of top performing agents? That's because they are the ones willing to do the work over and over again; who overcome their fears and keep doing it even when it gets hard. When they want to throw in the towel, they just keep going.
I've spoken with some of the top performers in the country and the commonality with each of them is this –persistence, consistence, follow-up and never giving up. Do the basics and do them well, build relationships and that is it. That is what brings them success.
When I'm training my teams I often see task avoidance, working on meaningless 'stuff' to avoid the actual work that gets the results. Why is this?  Fear – plain and simple.  
Is it fear that they might actually get results and they won't know what to do with it?  Is it fear of rejection? Hey, we all have had that at some point.  Fear of the unknown? What about fear of failure?  
What is fear? False Evidence Appearing Real, so I hear. Makes sense, right? It's the stories you make up in your head, isn't it?  So true. Our heads are our own worst enemy or our best friend.
How do we overcome fear?  Simple, it's not about you; it has never been about you. It's about the value you are showing to the client. Get over yourself.  
So what excuses are you giving to yourself? I've heard quite a few in 17 years and told myself a few over the years, until I got over myself. 
Excuses list:
I need to keep going over my script, I don't want to follow the script, I feel more comfortable doing it my way.
I'd rather you not watch me, I'll do it at home, I feel uncomfortable with you watching me, can I just watch you?
I just need to work on designing this next marketing letter or DL box dropper, oh, I just got this really important email.
Anyway, there are tonnes of excuses, you get my drift. It's total baloney that you are telling yourself – the self-talking excuses that you tell yourself that is not getting the work done, the excuses you tell yourself that justify you not doing the work is all because you're too afraid, afraid of getting hung up on, afraid of getting the door slammed in your face. So what?  Who cares? Move on, it's not personal.
This thing called fear and procrastination is NOT going to deliver any kind of results and then you will just feel like a failure. 
The pain of failure is much much worse than the fear and pain of pushing through. The blame for not getting results lie squarely on your shoulders and no one else's. As soon as you realise that and get over yourself, you're on your way to success.
Do you want to beat yourself up for an extremely long time for giving up and not putting in to get the results?
Ask yourself, what do you think would happen if you just did the work?  What is the worst that can happen if you do the work? 
How do you overcome the fear and procrastination? It's simply by doing the work.
You will find, once you start getting into it, that it's fun and when you start getting good at it (strengthening that muscle) you know what to say and when to say it to get the results. 
The only way to overcome the fear and procrastination is to do the work and get over yourself. Once you do that, you will see the results time and time again and you will wonder why you ever even gave it so much attention in the first place.
My advice – just do the work, exercise that muscle, get better, be consistent, say no to that negative self talk and the excuses you give yourself, and start getting some amazing results.
ABOUT THE AUTHOR
---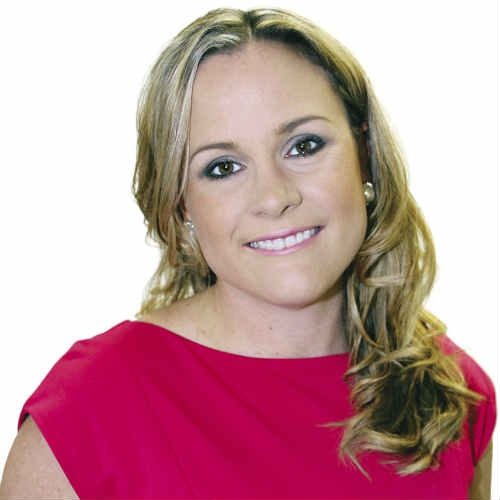 Loretta Morgan has over 17 years' experience in the property industry, ranging from managing residential real estate to major commercial and industrial portfolios for private and institutional investors.
Loretta was a finalist in the 2011 REIQ Awards for Excellence - Commercial Property Manager of the Year category and also a finalist in the 2013 REIQ Awards for Excellence - Residential Property Manager of the Year. This year, Loretta was a finalist in the Sunshine Coast Business Women's Network - Young Business Woman of the Year, regional finalist in the Australian Institute of Management Excellence Awards and finalist in the Sunshine Coast Business Awards.
Loretta is also a member of the REIQ, Young Industry Professionals Advisory Panel.
Make sure you never miss an episode by subscribing to us now on iTunes
And dont't forget to leave REB a review!

Listen to other installment of the Real Estate Business Podcast