Early this month we held our annual internal company day: an event designed to share the business plan and align our business goals with the goals of each individual.
This event is highly anticipated by everyone across the business and is a great opportunity for networking. The event demonstrates the pivotal role each individual plays in the wider success of the business.
Psychologists have closely linked an individual's self-value in the work place with their workplace engagement. Individuals who feel undervalued are more likely to be unengaged, underperform and/or resign from their roles. A good business reputation or salary may first attract high-calibre candidates to your business but, if they are not challenged or stimulated in their role, you may struggle to retain them. One way to demonstrate the value of each individual in your business is through an investment in their personal and professional development with a learning program. 
Establishing a learning and development program for employees can help ensure their day-to-day roles are stimulating. Take the time to understand each individual's professional and personal goals. From here you can determine the best ways to fulfil these goals. Instead of hiring new talent, you may be able to expand the skill sets of an existing individual. For example, you may find you have a property manager who is eager to expand their business development skills, saving you the tedious task of sourcing new talent. Working in the real estate industry provides businesses with access to a large number of conferences, educational seminars and networking events. Encouraging employees to partake in at least one of these valuable learning exercises is a really simple way to promote personal development in your business.
There are a number of other ways to implement valuable learning and development programs without the significant monetary costs that can be attached to external training programs. Hosting monthly skill-sharing sessions for your all staff will not only encourage team building, but will also increase your team's skills. Tips such as useful software shortcuts, time management, or useful technology for work can provide huge benefits to the wider team. Another alternative is implementing an e-learning solution such as Lynda.com. This platform provides you with access to more than 3,000 online courses in technology, creative and business skills. As it is an online platform, it is accessible to all individuals 24/7, providing them with resources to learn both personally and professionally.
We believe that the implementation of a learning and development framework helps businesses to retain productive and engaged individuals. Looking for ways to challenge and stimulate individuals on a daily basis will produce beneficial long-term effects for your business.  
ABOUT THE AUTHOR
---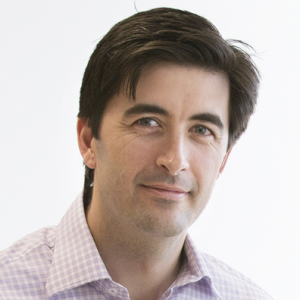 Alister Maple-Brown is the CEO of leading property management software provider, Rockend.  After completing his BA in both Australia and the United States he worked on Capitol Hill in Washington, DC followed by two years as an analyst, trainer and business development manager in the worldwide sales division at Inktomi, a rapid growth software business in Silicon Valley, California.
Alister has been with Rockend since 2001 and as sales manager grew new business revenues by 40 per cent over the years before moving into the marketing team until 2007. For the following three years he led the product development team before moving to the role of general manager of PropertyTree, Australia's first cloud based property management solution. In mid-2012 Alister became CEO of Rockend.
Alister is dedicated to the development of innovative technology which will become even more central to Rockend's future progress in the property industry.
Make sure you never miss an episode by subscribing to us now on iTunes
And dont't forget to leave REB a review!

Listen to other installment of the Real Estate Business Podcast