In the fast-paced world that we are living in, great communication can sometimes be left on the sidelines.
The downside of doing this is that it can lead to clients feeling frustrated and generate complaints when their needs haven't been met. Ask yourself this: When you listen to a client's needs, are you actually listening?
Have you thought about what type of listener you are on a daily basis?
Non-listener
Preoccupied with you own thoughts
Not paying attention
Passive listener
Hear words but don't absorb meaning
Provide vague answers
Only takes meaning from areas of interest
Differing views mean they cease to listen and simply provide their own ideas
Active listener 
Best listeners
Listens with patience and open mind
Completely focused on speaker
Active listening is an invaluable skill that can really help you with some of life's little challenges when you have actually understood what the client wants.
Here are some steps to help you become an active listener:
Commit to attention
Remove distractions
Clear your mind of preconceived ideas and emotions
Give your time and focus on the client
Listen for the message, not just the words
Wait for the message to finish before formulating a response
Allow the speaker to communicate without interruption
Wait for the speaker to conclude before jumping in or responding
Show the speaker that you're paying attention
Confirm your interpretation of what was said
Allow the speaker to clarify
Ask questions to identify further information
Repeat until you are satisfied the message was amply conveyed and has been received
As a species, we are highly social and the most valuable thing that you can give someone is your time. The next time you are in conversation with someone, try to really listen – you might be pleasantly surprised with what you find.
ABOUT THE AUTHOR
---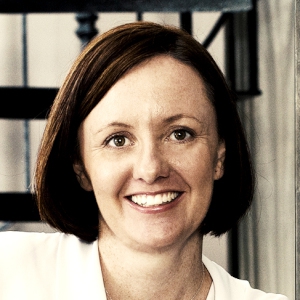 Heidi has been immersed in property management for over 14 years' dealing in all aspects from leasing, property management, business development and team management. Adding to the mix with 5 years as a Trainer and Consultant, Heidi has worked with small and medium-sized rent rolls in implementing systems and procedures to increase efficiency, growth and profitability within agencies. 
Heidi brings enthusiasm and energy to Real Plus and is passionate about system implementation; procedures and staff training that can assist in reducing stress and saving time while helping clients have a more profitable property management business.