It's November, so that must mean Christmas is right on top of us and panic may start to set in.
Rather than thinking of this time as a chance to wind down, try looking at it as a chance to get on top of things to ensure that you hit the ground running in 2016.
This time of year can provide many challenges on our paths to success as property managers. As the silly season kicks into full swing, let's look at some steps that can help you keep cool, calm and in control in this busy season.
Stick to your schedule as much as you can. While the temptation may be there to relax a little, now is the time, more than ever, to stick to your ideal week. This will help to streamline your workload and keep you in control among the chaos. 
Don't forget to keep on top of those rent arrears as the excuses start to flow in as to why rent hasn't been paid. Stick to your arrears procedure to see you through. Don't forget to keep your landlord up to date, remembering that this is also a stressful time of year for others. 
Keep on top of those repairs and maintenance. Your schedule should allow time each day to follow up on your repairs and maintenance. Ensure that each repair is attended to and your tradespeople are on top of their work. 
Leasing should be a priority. You can potentially have some very nervous landlords on your hands if their properties are vacant over the Christmas period. Make sure you are responding promptly to enquiries and leasing those properties quickly. Another tip, when you are signing those new leases, try to avoid them ending over the Christmas period, you might like to sign up 13 or 14-month leases so that you don't have those vacancies over Christmas for the following year. 
Communication is key, especially as most agencies will close down over this break. It is important to communicate your trading hours and payment runs to landlords and tenants. This may mean a global comment on your November end-of-month statement or an email or letter to both landlords and tenants, and updates on your phone messaging systems. It is also a great idea to have a team member on call for this period to deal with any nasties that may arise.
Stay calm and in control and, most of all, don't forget to breathe and enjoy the festive season!
ABOUT THE AUTHOR
---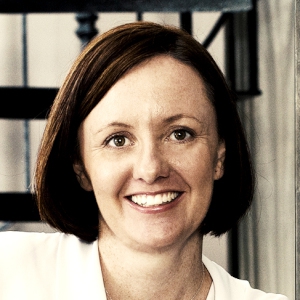 Heidi has been immersed in property management for over 14 years' dealing in all aspects from leasing, property management, business development and team management. Adding to the mix with 5 years as a Trainer and Consultant, Heidi has worked with small and medium-sized rent rolls in implementing systems and procedures to increase efficiency, growth and profitability within agencies. 
Heidi brings enthusiasm and energy to Real Plus and is passionate about system implementation; procedures and staff training that can assist in reducing stress and saving time while helping clients have a more profitable property management business. 
Make sure you never miss an episode by subscribing to us now on iTunes
And dont't forget to leave REB a review!

Listen to other installment of the Real Estate Business Podcast