We've all had that one property that just won't budge. As agents, we need to think outside the box. It isn't always as simple as snapping a few photos, quickly writing some text and getting it online.
For your next listing, consider the following:
Identify your target market
Identifying the target market based on the demographics of the area and the appeal it might have based on its surroundings can significantly increase the appeal of a property. Is the property in a rural area? Is it in a school zone? Is it close to anything local that would suit a specific market? Use this towards your marketing strategy.
What is the property near to?
This can establish where to advertise. If it is in a specific school zone – advertise in the newsletter. If it is near a pony club or horse trails, advertise with them. Sometimes tenants aren't worried about the property itself, they are more concerned with the location. Remember: location, location, location!
What is a realistic price?
You will not rent an 'overpriced' property. You need to make your owners aware and explain that tenants are educated now more than ever. Without having it sit in the price range of other similar properties, it will sit there and it will go stale; or worse, attract the wrong tenant, which is often accepted by the owner in the haste that the property has been vacant so long that they require the income.
Make sure you have comparable properties that have rented at the same level.
Have professional photos and scripting done
Nothing irritates me more than poor photos, and substandard marketing. Yes, it's cheap – but cheap property promotion = cheap agent! Do not compromise on the quality.
In this day and age, would you be happy with a bathroom photo with your camera reflection in the mirror? If you wouldn't use it on your property – why are you happy to use it to promote your owner's property, or yourself and your company? Do yourself a favour and hire an expert photographer.
The same can be said for scripting. I agree that we live in a visual world nowadays, and the reality is that most decisions are made based on the photos; however, again we are professionals – let's act like it. Engage a script writer to utilise their talent and stick to yours.
The property is ready for marketing – it looks professional – so SHOUT it from the rooftops!
Send marketing to neighbouring properties to advise them that it is on the rental market, they may just know someone looking to rent in the area – and if not, you have shown them that both you and your agency are professional and can market properties to a high standard.
Do you have a database?
If not, start one. A prospective tenant's database is a great way to help owners secure tenants quickly, and also service potential tenants. Send out a new listing email. It's simple – but an extremely effective tool.
Let's be honest, most available rental properties are advertised with no thought process. While this isn't a problem in a busy market, it can differentiate a property when it isn't moving or when the market is slow.
Be professional within the industry. Do not compromise the quality of marketing. Yes, it will cost a little more; however, the value is much greater as an end result!
Do me a favour – try it next time, and see the difference it makes to the whole leasing experience.
ABOUT THE AUTHOR
---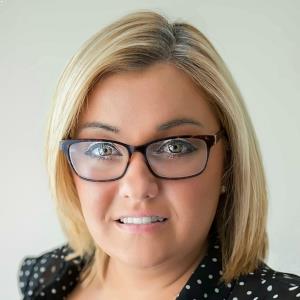 Throughout her 13 years in real estate, Cristel has demonstrated sheer drive and determination to get the best results.
As a fully licensed estate agent, Cristel has proven herself to be an expert across all facets of property management, working as a property manager, department manager as well as vast experience in trust accounting and leasing.
As business development manager within her property management team, Cristel displays leadership, commitment and a strong work ethic every day which assists her in helping owners meet their expectations.