After a considerable amount of time we have changed our managing agents, which was unfortunate but ultimately necessary. Over the weekend emails were sent to four agencies, of which two responded.
We met with the appropriate person to discuss management takeover and went to visit three other agencies only to be told: "Our business development manager is not in, you will have to make an appointment."
Yes, we are all busy. Yes, we did just drop in. However, after years of being within this wonderful profession, I'm still astounded that any office, except for a start-up, only has one person who deals with prospective clients.
Would the sales team allow for a prospective vendor to leave without at least someone getting some details? I believe not. So why do rental departments allow this to happen? This one activity costs the agency a considerable money on the bottom line, as potential clients just walk away like we did today.
Do all of your staff actually know what your fees are? Have they had any training or is there rivalry within the office and no one else will step up? Whatever the issue is, this one activity today costs agencies money in lost management fees, administration or subscription fees, letting fees, utilities invoice fees, advertising fees, etc.
There were two managements that required to be transferred to another agency, of which the successful agency had to spend no money to obtain these managements.
Did we choose an agent today? Yes! Would we have preferred to have more information from surrounding agencies? Yes! Were we given the opportunity? No! I wonder what the principals think of this. Do they even know that this is happening?
It appears to be one level of service that is continually undervalued or overlooked by some agencies. Does this indicate that agencies are happy with the current number of managements and that there is no room for any more without taking on extra staff?
I will say we were disappointed with the haphazard attitudes shown to us while we were investigating our options. Needless to say, our experiences are not unique, which is disappointing.
To all of the principals reading this article, may I suggest that you conduct a secret shopper experiment to obtain this information for yourselves? You could be greatly surprised with your staff or, as we were, let down by the experience.
ABOUT THE AUTHOR
---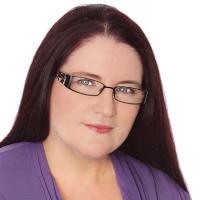 Deborah ensures compliance of management systems through conducting weekly and monthly audits, staff training and coaches, mentors and trains asset management
teams. She ensures her clients gain growth within their market place.
Previously, Deborah has helped guide asset management teams to achieve high levels of professional and personal satisfaction. Now she assists principals to gain a higher return on their investment, as well as assisting with strategies on retention of staff and managements alike, by enhancing productivity and efficiencies within the workplace.
Make sure you never miss an episode by subscribing to us now on iTunes
And dont't forget to leave REB a review!

Listen to other installment of the Real Estate Business Podcast